Wary of speeding, Nashville uses big data to make cycling safer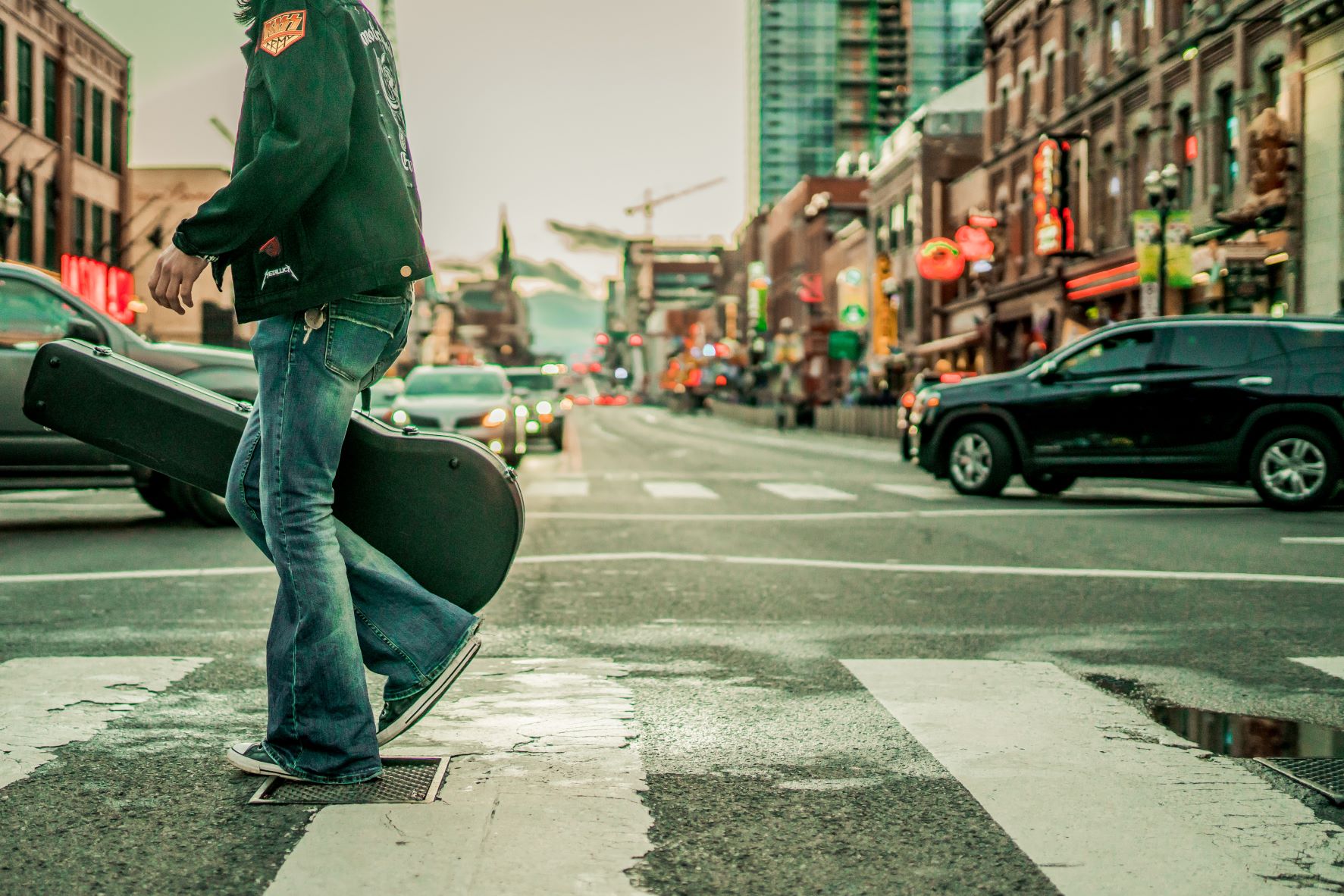 Fewer cars must mean safer streets for cyclists, right?
Apparently not. Cities across the United States have recently discovered that when traffic drops during the pandemic, drivers respond by hitting the accelerator. Speeding got worse than before.
At the same time, homebound people have turned to cycling as a safe way to exercise and get around. But of course speeding and cyclists don't mix.
Unexpectedly, the roads have become more dangerous during the pandemic.
Fewer cars, less danger?
Nashville, Tennessee, in particular, was determined to get ahead of this deadly situation and keep citizens safe. They began a survey to determine precisely where the most dangerous hotspots were in order to design and implement meaningful solutions. With normal data collection methods impossible due to stay-at-home orders, Big Data was the only way to collect this information at scale.
At the height of the pandemic, Nashville's cyclist and pedestrian advocacy group, Walk Bike Nashville (WBN), began hearing complaints from residents about cars speeding through neighborhoods.
WBN executive director Nora Kern believes driver behavior wasn't the only issue. "The increase in speed due to reduced traffic volume after the first wave of COVID-19 was surprising," Kern said. "It underscores the fact that our streets trigger this behavior and that more work needs to be done to incorporate traffic calming and other infrastructure improvements to make the streets safer for everyone."
Taking residents' concerns seriously, WBN has begun an analysis of traffic volume and speed on Greenwood Avenue in Nashville. Analysts compared March-June 2019 with March-June 2020. StreetLight's transportation analysis and visualization tool StreetLight InSight® enabled this analysis without having to send personnel to the field during the pandemic. And now, the inhabitants did not imagine the endemic speeding. Although spring traffic is down 20-50% in 2020 compared to 2019, average speeds have increased.
And unsurprisingly, with the emptier roads, nearly a quarter of all drivers were exceeding the 30mph speed limit.
The measurements provided evidence in support of new security measures
Walk Bike Nashville is a longtime advocate for safer walking and biking in their city. Getting those hard road safety numbers was what they needed to advocate for more safety measures. "We were very grateful to be able to validate residents' concerns and bring attention to this critical issue," Kerns added.
"It's clear, the faster someone drives, the more likely they are to kill someone in an accident."
The WBA has since made recommendations to Nashville transportation planners to manage speed through improved infrastructure such as traffic calming, narrowed traffic lanes, wider sidewalks/bike lanes, and other traffic calming techniques. street engineering. The city has also implemented a new Vision Zero program.
Streetlight's director of special projects, Sean Co, worked with WBN. Co says, "The speeding caused by the pandemic has led to dangerous changes in the urban environment of East Nashville. StreetLight InSight® provided WBN analyzes that would have taken months to collect using traditional methods. Mobility data reinforced their traffic calming recommendations to permanently reduce speed and increase safety for walkers and cyclists in the area.
"Advanced transportation analytics makes cities more resilient to changes in urban mobility, keeping their environments safer and healthier."
How to make cycling and walking safer
Nashville is not alone.
Speeding and reckless driving, which endangers cyclists and walkers, happens everywhere. Cities want safer streets, and safer streets start with understanding local mobility patterns. Advanced transportation analytics offers vehicle data such as speed, traffic volume, top travel destinations and peak times. To obtain a better control of safety, this analysis can be superimposed on specific measures for bicycles and pedestrians, such as:
Cycling and pedestrian activity on almost any road, lane or trail

Origin-Destination (OD) data for bicycles and pedestrians

Areas with the most cycling activity

Education, income level and other demographics to ensure infrastructure investment is equitable

Travel speed, travel time, etc.
Obtaining a comprehensive, multi-modal picture of what is happening on local streets helps planners justify and prioritize traffic calming initiatives such as speed bumps, street narrowing and better cycling/walking infrastructure.
Historically, collecting traffic data has been time-consuming and limited – especially on local roads – and cycling data nearly impossible. Today, data collection is fast, automated and reaches down to the last road, no matter how rural. Transportation planners can even go back years to see specific changes in activity over time. They save a huge amount of time and resources by getting data with just a few mouse clicks, accessing incredibly specific metrics, broken down into different travel modes such as private vehicles, bikes, buses, commercials, scooters and pedestrians.
Safety is at the heart of the transport agenda
Cities use these improved mobility analytics to design all sorts of infrastructure updates, but in the end, improving safety is usually transportation's top priority. Guided by initiatives such as Vision Zero (a program to eliminate road fatalities through proactive safety measures), transportation analysts can identify high-risk areas and gain a clear understanding of multimodal travel behavior, including bicycle and pedestrian Origin-Destination data, traffic volumes and speeds for corridor safety assessments. Security initiatives can be tested for fairness (another top priority) by overlaying demographic data on traffic metrics. The effectiveness of security initiatives can then be tested with before and after studies.
The rise of active transportation is a boon to American cities for reasons as varied as health, climate and economic impact. But security must follow. Transportation analysis is a powerful tool for public works managers and planners to design infrastructure that is safe and equitable for all.
Curious to learn more about getting safety data for your city? Check out this webinar: From Speed ​​to Bike Safety.