Video: Gamux Factory Racing begins to prepare for the 2022 racing season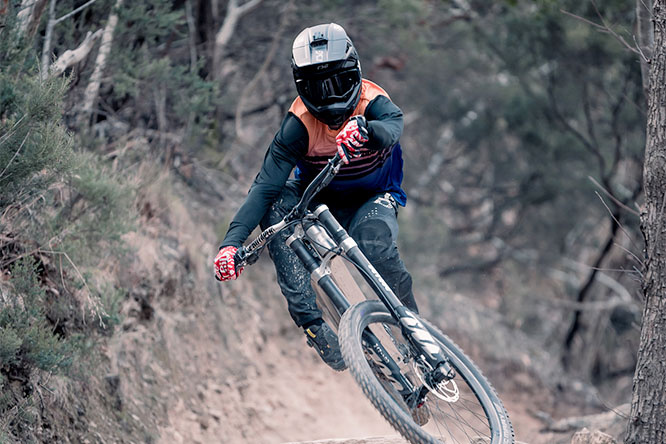 Words: Gamux Factory Racing
Laying the groundwork for a long season ahead
Winter is a particularly important time in the mind of a runner. The long months between the last and the first race are characterized by physical, technical and mental preparation for the coming season.
As an athlete, you always try to maximize your preparations without ever knowing precisely how much you have improved compared to your competitors.
For our runners, this winter has come with even more uncertainty than usual. They will be racing on an all-new machine that uses fancy new technology that is yet to be proven in the upper echelons of downhill racing. A few weeks ago, the Team got together for the first test camp of the season. With the exceptional support of the Hayes Bicycle Group, the boys got to know the ins and outs of their new bikes.
To find out what the riders think of their new machines and if the uncertainty has somehow disappeared, jump into the video and join Loris, Lino and the team at Finale Ligure.
In true YouTube style: be sure to like the video and subscribe to the Gamux Factory Racing channel to follow the team's progress towards the first races of the season.
Two riders, two different styles, same track
Gamux Factory Racing is proudly supported by:
Gamux Bikes, Manitou, Hayes, Protaper, Reynolds, TSG, Pinion, X-Bionic, Gstaad.Green, Schwalbe, OKO, Daysafer.fun, Suplest, TagMetals, Protent Suisse, HT-Components, RRP, RSP, STFU Bike, PTN