USA Cycling signs LOOK Cycle and CORIMA for a multi-year partnership on track sprint equipment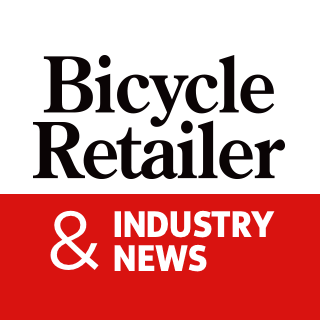 April 1, 2022 – Bradenton, Florida: LOOK and CORIMA are pleased to announce a multi-year technical partnership with USA Cycling and its USA Track Sprint program, as the USA Federation emphasizes the historically successful program. Through this new partnership, USA Cycling will leverage the famed French brand's decades of experience at the highest level of track racing.
"Partnering with USA Cycling is an important step for LOOK and CORIMA," says Federico Musi, CEO of LOOK Cycle Group. "We are thrilled to support the USA Cycling Development program to nurture future young talent and bring the passion of cycling to a wider audience. Our technical experience in carbon fabrication and aerodynamics will help Team USA win medals at our home Olympics in Paris and their home Olympics in Los Angeles."
The new collaboration represents a turning point for the American Federation and an additional prestigious step for LOOK and CORIMA, as they collectively prepare to take on the world at the upcoming Olympic Games in Paris, France, with a partnership that extends to at the Olympic Games in Los Angeles, California. The program intends to cover a comprehensive list of international and national races, including UCI Nations Cups and UCI World Championships, as a basis for their Olympic goals.
"Investing in our track sprint program is one of our top priorities at USA Cycling," notes Brendan Quirk, CEO, USA Cycling. "We have a history of international success in the discipline and we are delighted to bring it back in force over the next few years. Our first step in our increased commitment to sprinting was bringing Erin Hartwell on board to coach our athletes and manage the program. The next critical step was to find an equipment sponsor who could give our riders every advantage possible.
"With LOOK and CORIMA, we know we have state-of-the-art bikes, wheels and pedals that give our riders the decisive edge they need to produce the incredible watts you see in the sprint. We are delighted with this partnership and look forward to the journey ahead.
Together, LOOK and CORIMA bring an unparalleled wealth of experience to the partnership and will serve as the technological cornerstone of the USA Cycling Track Sprint team. Having spent more than two decades at the forefront of frame and wheel design, their history and reputation has long been tied to track cycling. Athletes supported by LOOK and CORIMA have won 18 Olympic titles and 49 medals in total, from Atlanta 1996 to Tokyo 2021.
American sprint riders will pilot the flagship WATCH T20 sprint chassis fitted with Corima Monobloc 4 and 5 spokes front wheels, Disc C+ racing wheelsand LOOK is unique KEO blade track pedals. The team will also ride on the LOOK 895 Speed, 875 Madison and AL464 framesets and Corima WS-1 wheels for programming and development training.
"For years I have watched with true adoration the national teams and international athletes who have had the privilege of riding LOOK bikes and CORIMA wheels at the highest level of competition" Erin (Erv) Hartwell, National Sprint Director, USA Cycling says. "If I was ever allowed to pick a bike to outfit a national program to compete with the best in the world, LOOK and CORIMA would be my first choice every time."
"It is impossible to succeed in this sport without world class equipment under our athletes. The support of LOOK and CORIMA gives me the assurance that our program now has the professional tools necessary to build a team capable of taking on the world's elite in track cycling.