US Bicycling Hall of Fame announces four 2022 inductees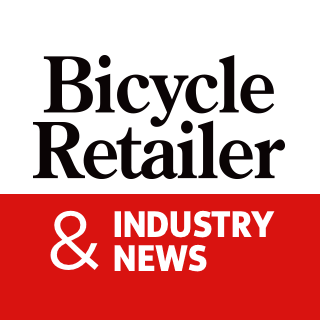 Melissa "Missy" Giove – Off-Road Competitor: Throughout her career, Missy "The Missile" Giove has won 14 NORBA downhill titles and 11 World Cups. Her speed and skill led her to three overall NORBA downhill crowns, two World Cup overalls and the 1994 World Championship title.
One of mountain bike racing's original superstars, Giove is the all-time leader in NORBA downhill wins with 14, and is fourth on the World Cup medal list with 11. She also won a gold medal at the X Games in Dual Slalom in 2000.
Giove was inducted into the Mountain Bike Hall of Fame in 2016 and was an honorary inductee into the Italian Hall of Fame in 2017.
Dean Crandal – Contributor: Dean Crandall is a pioneer in mountain bike racing officiating and has helped shape the rules and regulations for the USCF/US Cycling Federation (now USA Cycling), NORBA/National Off Road Bicycle Association (now the mountain bike racing division of USA Cycling), the Mountain Bike World Championships and the UCI (Union Cycliste Internationale).
Crandall served on the USCF board of directors and was the first elected chair of the NORBA board. He served for six years on the UCI Mountain Bike Commission where he helped develop the rules and regulations for stage mountain bike racing with the UCI.
Crandall helped grow NORBA from a loosely administered independent organization into a successful division of USA Cycling when it was purchased from private entities. He developed the first training programs for officials, both in the United States and abroad. In 1990, while in Paris, he took and passed the first-ever UCI mountain bike commissaire's exam to become one of the first international "A" level officials.
About the United States Cycling Hall of Fame
The US Bicycling Hall of Fame, located in Davis, California since 2010, features 8,000 square feet of exhibits and exhibits that tell the story of American cycling, including a collection of 19th and 20th century bicycles . Founded in 1985, the U.S. Bicycling Hall of Fame is a 501(c)3 nonprofit organization dedicated to recognizing American competitive cyclists and contributors to the sport for their significant achievements. Its mission is to preserve the history of American cycling in order to educate people about the past and encourage them to participate in the future of the sport. The US Bicycling Hall of Fame promotes and encourages the development of cycling and physical fitness at all levels. For more information visit: www.usbhof.org