Today is the deadline to register for next week's Virtual Bicycle Leadership conference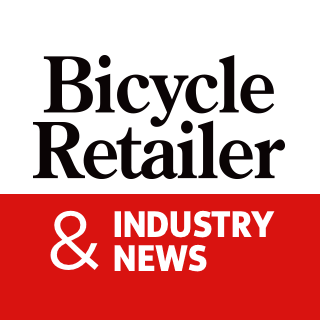 BOULDER, Colo. (BRAIN) – Friday, October 29 is the last day to register for next week's PeopleForBikes Bicycle Leadership conference. The virtual conference will take place on November 2-3.
The event includes two days of conferences, training sessions, business intelligence presentations, discussions and networking opportunities. It is open to all members of the industry. More details on the agenda below.
Spring conference returns
PeopleForBikes also announced some details of an actual cycling leadership conference, the first since 2019, which is scheduled for March 21-23, 2022 in Dana Point, California.
Topics will include new drivers and new consumer behaviors, trade and pricing issues, global supply chain and labor challenges, attraction and retention of diverse talent, public land issues and all the rest. which concerns electric bicycles – access, legislation, regulations, incentives and recycling of batteries, the group mentioned.
"We have expanded the Bicycle Leadership Conference to make it the world's largest education and networking event for the cycling industry," said Ravi Rajcoomar, Vice President of Business Network for PeopleForBikes. "We are thrilled to bring everyone together in beautiful Southern California to learn, grow and lead the future of cycling."
Keynote speakers for BLC 2022 include Guy Raz, host of NPR's top rated podcasts "How I Built This" and "Wisdom From the Top," and best-selling author Polly LaBarre, founding member of Fast Company and co-author from "Mavericks at Work: Why the Most Original Minds in Business Win."
The PeopleForBikes Leadership 2022 Series is a collection of educational and networking events that will include an e-bike summit in May, an eMTB summit in September, and a new event for the next generation of industry leaders at mid- October to be held in Bentonville, Arkansas. The series will also include two DC Congress Fly-Ins in April and June that are part of PeopleForBikes' ongoing efforts to bring the voice of the bike industry to Capitol Hill, educating decision makers on the many benefits of prioritizing the bike. cycling and influence key policy decisions at the federal level.
PeopleForBikes will also offer a virtual cycling leadership conference in June 2022, as well as a series of monthly industry webinars available to PeopleForBikes members. More information on the March BLC is available at Rajcoomar, reachable at [email protected].
Virtual event agenda
First day: Tuesday, November 2
A better bike for everyone
Host: Eliot Jackson – Executive Chairman, Grow Cycling Foundation
8:30 a.m. PT: optional networking
9:00 a.m. PT: Welcome to Day 1 by Jenn Dice, CEO of PeopleForBikes
9:05 am PT: Adapted athletes: Paralympians show us what's possible
In this live session, cyclist Clara Brown and sprinter Jarryd Wallace will share their journey to the Tokyo 2020 Paralympic Games and highlight how community power, passion and perseverance can accomplish truly monumental feats.
Clara Brown – United States National Paralympic Cycling Team
Jarryd Wallace – United States Paralympic Track Team
10:00 am PT: Break for networking
10:30 a.m. PT: Made and assembled in the USA: what could this mean for the industry?
The bicycle industry has been deeply affected by the pandemic, trade wars and rapid increases in international freight prices. This panel will bring together experts from across the industry to explore the potential of US production to help stabilize the supply chain and generate new jobs. What could relocation mean for the industry and what would it take to make it happen?
Arnold Kamler – President and CEO, Kent International, Inc.
Charles Cooper – Managing Director, Signal Group
Pat Cunanne – President and COO, Yuba Bicycles
Joe Graney – CEO, Santa Cruz Bicycles & COO, Pon Bike North America
Drew Medlock – CEO, Allied Cycle Works
11:45 a.m. PT: optional networking

Day two: Wednesday November 3
Bicycles: a climate solution
Host: Allison Straub – President, Burley Design
8:30 a.m. PT: optional networking
9:00 am PT: Welcome to Day 2 by Jenn Dice, CEO of PeopleForBikes
9:05 a.m. PT: Industry sustainability: Doing our part to tackle climate change
Every day, the bicycle industry is presented with opportunities to make our internal and external operations more sustainable. Whether your business is just embarking on its sustainability journey or you've already made great strides, every step, big or small, is a step forward. In this session, you will learn and be inspired by industry leaders leading the way in this space. From packaging and marketing to corporate partnerships, our choices make a difference as we learn and grow together to tackle climate change.
Danielle Cresswell – Senior Director of Sustainability, Klean Kanteen
Arleigh Greenwald – Marketing and PR, Tern Bicycles and Stile Products
Chris van der Linden – Packaging Designer, Trek Bicycle Corporation
Aaron Kutzer – Head of Social Goals, PEARL iZUMi
10:00 am PT: Break for networking
10:30 a.m. PT: Closing the Loop: Industry Campaign to Recycle Electric Bike Batteries
As more and more cyclists discover the joy and convenience of e-bikes, the need for practical and sustainable battery recycling solutions has become evident. PeopleForBikes has proactively responded to this need by working with Call2Recycle to develop a voluntary battery recycling program for the US bicycle industry. In this session, you will learn more about this initiative, hear from current program participants, and have the opportunity to get involved and support the long-term and sustainable adoption of e-bikes.
Allison Straub – President, Burley Design
Kunal Kapoor – Service, Quality and Compliance Manager, Bosch eBike Systems Americas
Jeff Haltrecht – Executive, Call2Recycle
Sara Beach – Product Safety Manager, Quality Bicycle Products
Erik Saltvold – Owner and Founder, ERIK'S Bike Board Ski
11:45 a.m. PT: optional networking
* Times are subject to change and will be finalized closer to the event
Registration for the Virtual BLC is done at: eventbrite.com/e/2021-virtual-bicycle-leadership-conference-blc-tickets.