This fat tire electric bike can be folded and stored in the trunk of your car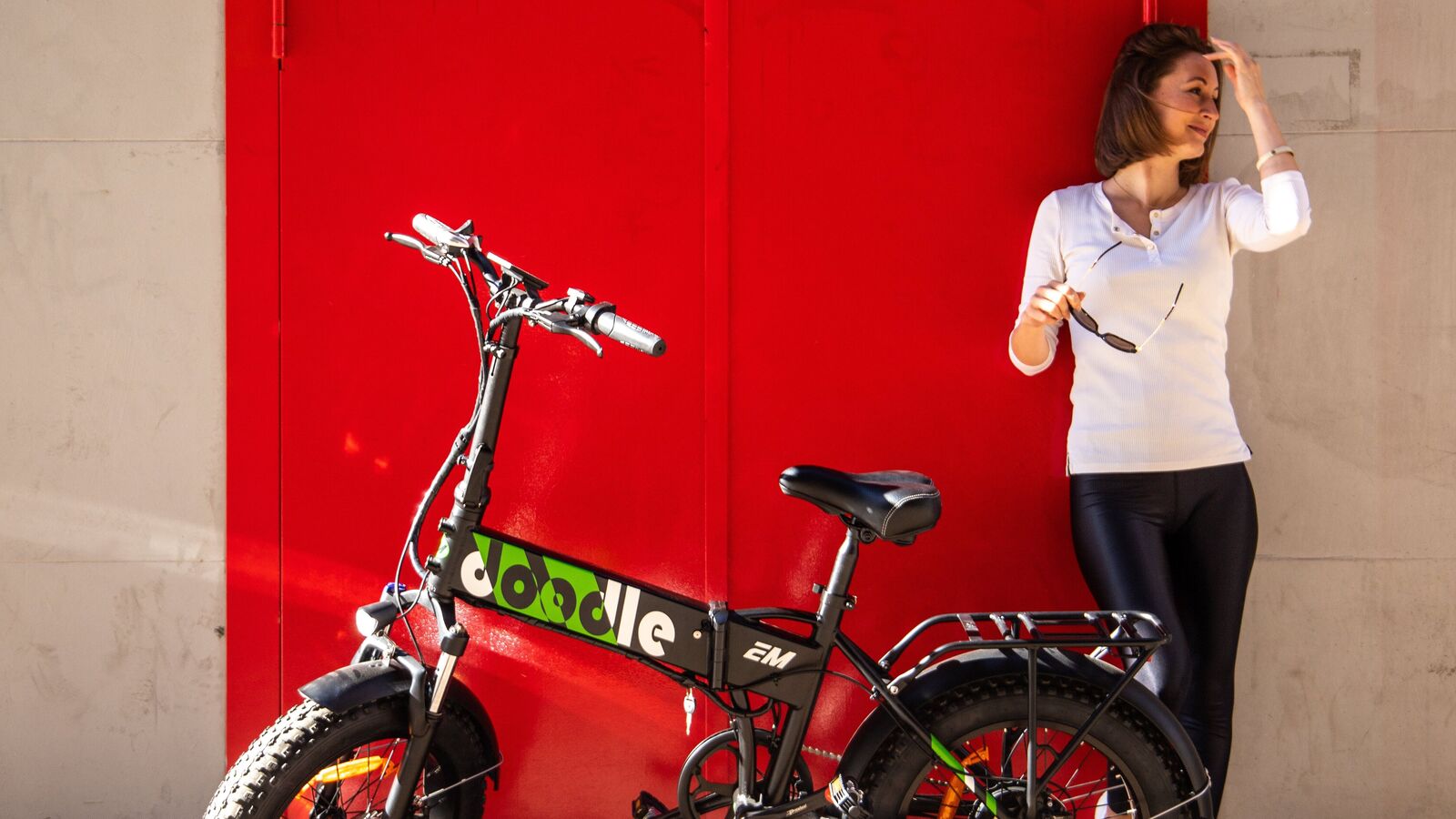 EMotorad Doodle V2 electric bike features high capacity battery and multifunctional LCD display with waterproof cover.
Electric vehicle company EMotorad has launched the Doodle v2 fat tire electric bike at ₹49,999. The bike can be purchased from the company's official website as well as other marketplaces such as Amazon, Flipkart, Croma, and offline dealers. The special thing about this e-bike is that it is foldable and can therefore be easily transported. It can also be stored in the trunk of a car.
The latest e-bike is an upgraded version of the company's existing e-bike Doodle and comes with improved design and technology. It has features such as a high capacity battery, a multifunctional LCD screen with waterproof cover, a front light with integrated horn and taillight, and different modes for better efficiency.
Read also : Fight pollution with this stylish electric bike
The bike is also equipped with mechanical disc brakes with automatic cut-off and electronic brakes and a Shimano seven-speed shifter. It comes with a 36V 250W rear hub motor and a removable 36V 10.4 Ah Li-Ion battery. The bike rolls on 20″x4″ nylon tires with 6061 aluminum alloy.
Other improvements on the Doodle v2 include driving the e-bike and ease of use as it has been fitted with a more efficient pedal assist system and a better display. "Its rugged exterior and big tires not only make it stable and able to roll over any terrain, but also provide a flexible form factor that fits in the trunk of a car," said Kunal Gupta, co- founder and CEO of EMotorad. "We wanted to make sure our users had a comfortable ride every time."
The EMotorad Doodle V2 is equipped with four bolts on the front for bucket attachment, four bolts on the bracket for basket attachment, a butterfly handle and a battery powered tail light. The e-bike is supposed to provide decent stability at higher speeds, giving riders a greater degree of control.
Date of first publication: November 14, 2022, 3:19 PM IST