The World Cycling Forum speculates on the future of the cycling industry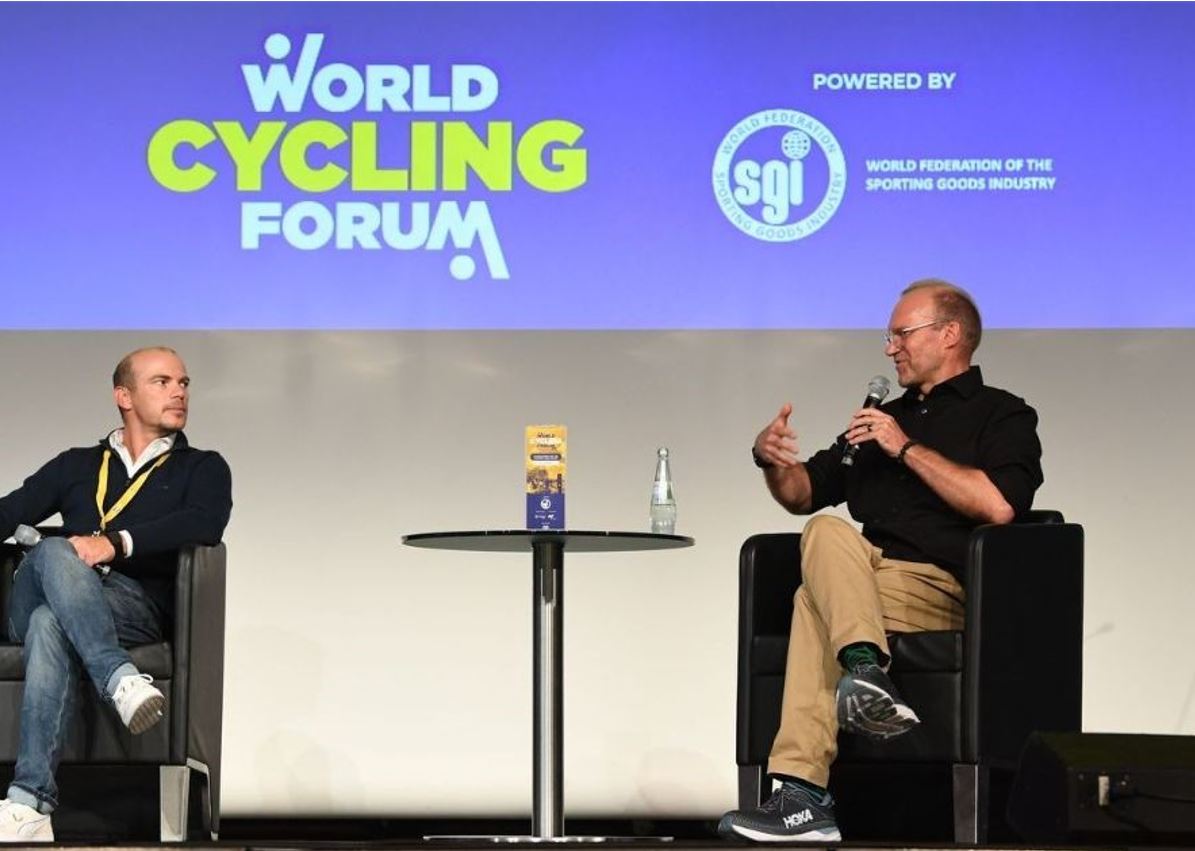 Held recently at IAA Mobility for the first time, the World Cycling Forum took the time to address the direction of the cycling industry, from manufacturing to the methods by which bikes reach the consumer.
A roster of expert speakers addressed business opportunities for the coming year that have come to the fore during the pandemic, including:
* The development of the online bicycle marketplace.
* How to adapt to a developing retail environment?
* Change in consumer behavior due to restrictions related to Covid-19.
* Overview of government initiatives to aid and develop cycling.
* What are the new and potential markets for the bicycle industry?
Securing the future of the bicycle industry

"How do we make sure the bicycle industry is ready for emerging markets? Asked Raymond Gense, Director of Public Affairs for Pon Holdings at the 2021 World Cycling Forum audience.
"No one knows if the projected sales of 30 million bicycles in Europe by 2030 are realistic. What I do know is that this industry needs more investment and support from Brussels. At European level, we have to compete with the automotive industry. The bicycle industry has a big competitive advantage: we create jobs while the auto industry only fires people. And our industry is very innovative; E-bikes have many technologies that are known to the automotive industry or will soon have them. The world of mobility is evolving towards multimodality, and it is inevitable that the bicycle will occupy an important place in this system. However, this new mobility requires new measures, including demographics, infrastructure, user preferences, environmental impact, industry capabilities, employment and government policies.
In its analysis of the future mobility market, Porsche Consulting defined four main trends: growth in individual micromobility; multifunctional and dedicated mobility; boosting the prices of mobility and integrated mobility; and finally, mobility systematically and in real time.
Porsche also analyzed how Bosch has managed to successfully enter the e-bike market and drive the segment forward, telling the World Cycling Forum:
"They started their e-bike business with an emphasis on mid-drivetrains in 2009, but OEM competitors only started serial production in 2014," said Nicolas Grimm, senior director of Porsche Consulting. "Leading industry insider Bosch launched its first e-bike components in 2010, but was unsuccessful at the very beginning. Bosch draws its know-how as an experienced OEM from its battery technologies for cordless power tools as well as from the automotive industry. Today, there are obvious similarities between manufacturers of automobiles and e-bikes, especially when it comes to innovations, supply chain and distribution. Today, Bosch is sticking to midsize sales, but in the future they will go directly to consumers. Nicolas Grimm underlined these lessons: developing a good go-to-market strategy, offering unique and customer-oriented services, but also aiming for excellence in the integrated supply chain. "

Development of online sales
"There are no limits on the Internet," commented German omnichannel brand owner Rose Bikes Thorsten Heckrath. "They even sell cars online although they are much more complex than bicycles. You just need to find the right presentation and the right user experience.
While the brand achieves 80% of its sales online and 20% in its Rose Biketown store in Bocholt, Germany, it has just decided to open ten other branches in its home market and one in Switzerland with a few partners. "You have to go to your customers and leave room for your products to shine in a store. Our stores are not about size, it all depends on how you connect with users.
Internetstores CBO Frank Aldorf highlighted the relevance of data in the transition to online sales. Today, Internetstores is a giant distribution group for the bicycle and outdoor markets, operating 40 online stores in 15 countries.
"Digital first is not about technology, all business aspects are included. For Internet stores, data reigns supreme, while the heart reigns. We find that too many companies are sticking to the old one, "Aldorf said. "It is the consumer who decides; see what happened during the pandemic. It's up to us to engage, not to sell more, but to bond and keep them on board. This provides the ability to transform data into valuable insights and business intelligence through our customer data platform. Business Intelligence is shared with our brands which have experienced a spectacular increase in their performance. "
Philipp Rossner, CSO at Signa Sports United, owner of Internet shops, as well as a range of online shops like Wiggle, elaborated on this point, adding: "I expected a more optimistic attitude from the bicycle industry. in the current boom. You hold key characteristics that are unique and will bring growth numbers never seen before in this industry. "
He continued, "The sports fashion industry cannot incorporate chips into clothing to measure sports activity. In the bicycle industry, it is widely available. This offers a unique feature, especially for the sports market but also for everyday use bicycles. The second important aspect of growth concerns the investments announced in infrastructure under the EU Green Deal. Remember that the sporting goods market has changed dramatically over the past two decades. In the past, people played sports to compete and win. Now more and more people want to be active because they want to live healthier lives and live longer. It requires a different approach to the market. The online market has changed dramatically this year. In 2020, we sold some 300,000 bicycles and e-bikes. For this year we are anticipating 400,000 units. Moreover, IBDs see that online sales bring more than just offline. "
"For Canyon founder Roman Arnold, his position as a go-between and listening to his customers to provide feedback to bike manufacturers was the main reason he started his own B2C business," said Simon Summerscales. , Marketing and Brand Manager at Canyon Bicycles.
"Roman called it the 'feedback loop' and he developed Canyon not only as a direct selling business, but also as a direct communication system. Online has a big advantage over offline retailing – it provides you with the data of the product search combinations. Anticipating Needs is a great example of data-driven needs understanding, AI, and machine learning. In what order are the bikes the most wanted? This information gives us the opportunity to provide the customer with a smooth experience throughout the journey. At every step, he or she has to be connected, which gives us the need to understand where the customer is.
The combination of the World Cycling Forum and IAA Mobility prompted Simon Summerscales to say, "This is the 'belly of the beast': we are here to tell the auto industry that bicycles are a better solution. "