Ten e-bikes donated to the Travis Mills Foundation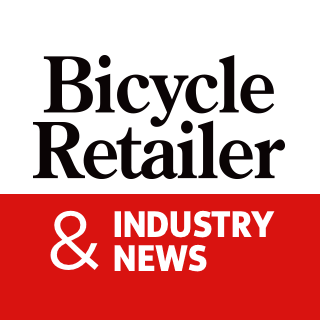 (E-bikes will help recalibrated veterans live on the sidelines)
ROME, MAINE – The gift of movement has been given to the Travis Mills Foundation thanks to the teamwork of Dr. Gregory Maassen, founder of www.ebikelovers.comKerri Kauffman, Vice President of Marketing at juice bikes and Heather Mason, President of National Bicycle Dealers Association.
Ten e-bikes from Juiced were delivered to the Foundation this summer and assembled on-site for use by Veteran Retreat participants and their families.
These e-bikes allow our attendees who might not be physically able to ride two-wheeled upright bikes, get out and ride," said Kelly Roseberry, COO of the Travis Mills Foundation. "They give participants the opportunity to get out and do something physically challenging, as a family. These are activities that may seem common to most people, but for someone who is missing a lower limb, it might be impossible without the electric assistance provided by these bikes. We were lucky enough to see firsthand just how much joy these bikes can deliver.
The Travis Mills Foundation supports recalibrated veterans and their families through various programs at its retreat nestled in the Lake District of Belgrade, Maine, which help these heroic men and women overcome physical and emotional obstacles, strengthen their families and to provide them with well-deserved rest and relaxation.
The organization's founder, US Army SSG (Ret.) Travis Mills, coined the term "recalibrated veteran" after losing parts of all his limbs in an IED explosion during his third tour of Afghanistan in 2012. He didn't want to refer to himself as a wounded warrior – his wounds were healed. He had to re-examine his life and correct it in accordance with his new way of life and new purpose.
Maassen, of www.ebikelovers.comthe nation's leading community-based e-bike organization, assembled Juiced e-bikes himself on-site upon retirement.
"E-bikes are an exceptional mobility solution for millions of cyclists around the world. For this program, we wanted to provide reliable, safe and versatile bikes that are also incredibly fun to ride," said Maassen. "Juiced Bikes is a trusted American brand that clearly meets all of these requirements."
Maassen watched the recalibrated veterans and their families roll easily over asphalt and gravel.
"I saw a lot of smiles today," he said. "We can't thank Juiced enough for this donation."
Kerri Kauffman of Juiced Bikes said the organization is eager to support our country's recalibrated veterans.
"We are extremely honored to support the Travis Mills Foundation," she said. "Their efforts to support America's heroes with extremely valuable recalibration services are an inspiration to the entire Juiced Bikes team and align with our company's own mission to create mobility solutions designed to empower cyclists. and amplify individual potential."
Heather Mason, President of the National Bicycle Dealers Association (NBDA) had the honor of helping facilitate the connection between Juiced Bikes and the Foundation, thanks to the help of her colleague Jay Townley from Human-powered solutions.
"The National Bicycle Dealers Association was delighted to provide a link between Juiced Bikes and the Travis Mills Foundation. It gives us great pleasure to see the industry continue to support each other and the opportunity that e-bikes can provide," said Mason.
The National Bicycle Dealers Association (NBDA) is the bicycle industry's retail association established in 1946, representing and empowering specialty bicycle dealers in the United States through education, communications, research , advocacy, member discount programs and promotional opportunities.
The weekend the bikes were assembled at the Foundation, Roseberry and her family went for a test ride.
"My husband is an amputee and recalibrated veteran who also works for the Foundation and we haven't been on a family bike ride since our 2-year-old daughter was born," Roseberry said. "He was an absolute game changer."