SWFT ZIP Electric Bike is $ 250 off Best Buy's Black Friday Sale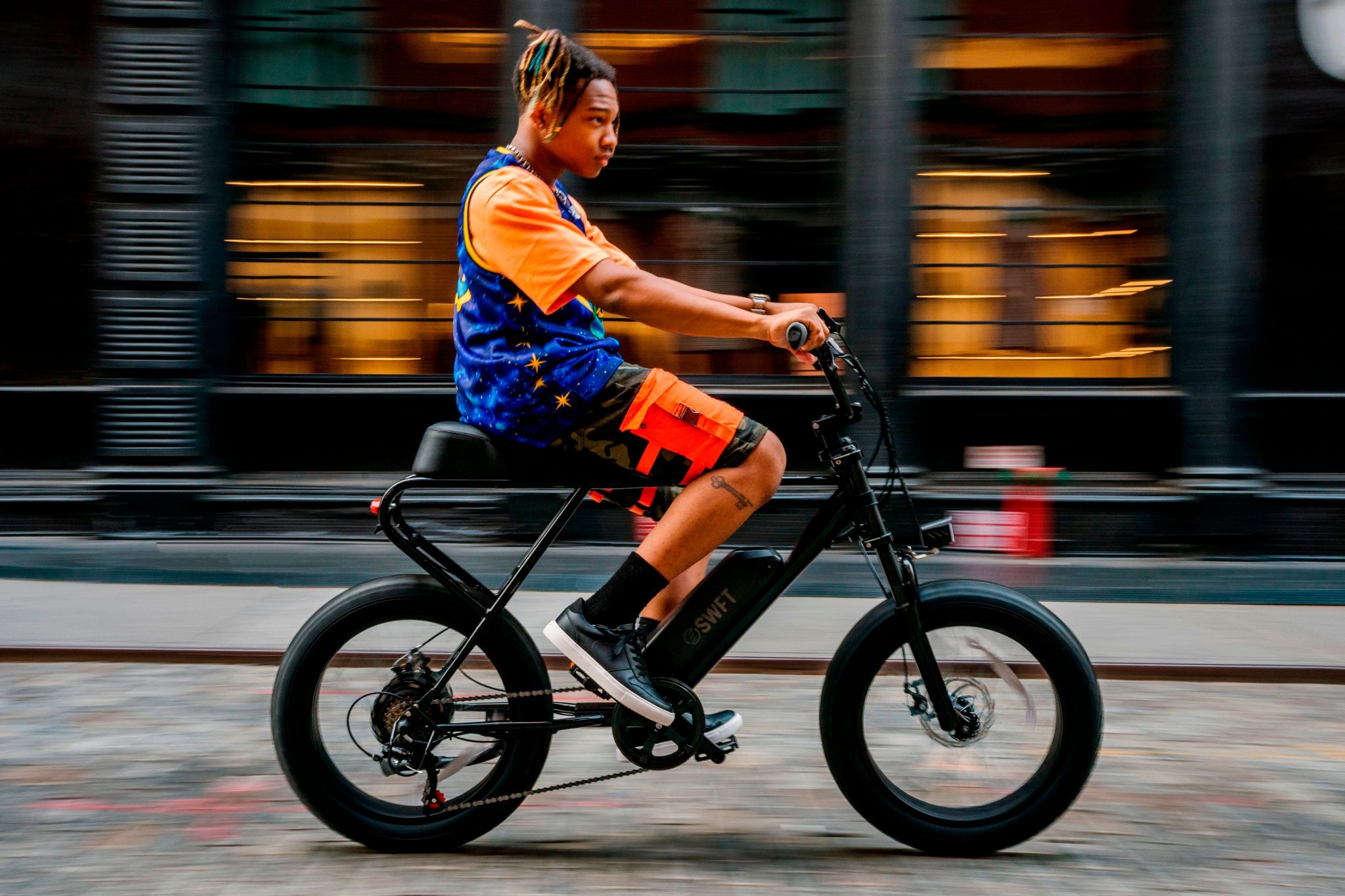 If you live in a hilly city (hello, San Francisco), you know that cycling some streets can be difficult, if not nearly impossible. And while going up a hill is not a battle, sometimes you just need to go from point A to point B a little faster. An electric bike, like the SWFT ZIP, can do some of the work for you, and for Best Buy's Black Friday sale, it's come down to $ 1,149.99 (originally $ 1,399.99).
The SWFT ZIP Electric Bike features large high tread tires and six gears to handle any terrain, a throttle on the handlebars and a 500W motor with pedal assist to help you navigate get to where you need it in less time, with less effort. It reaches a top speed of 19.8 MPH and one charge will get you going up to 37 miles. When you need to recharge, simply remove the battery and plug it in for six hours for a full charge. There's an LCD screen that tells you your speed and battery, and a built-in headlight for added safety. It can support riders weighing up to 265 pounds and is best suited for riders 5'5 "and taller. This will make getting around town more fun, and most importantly, you won't have to sit in traffic.