St. Pete Beach bans electric bikes on the beach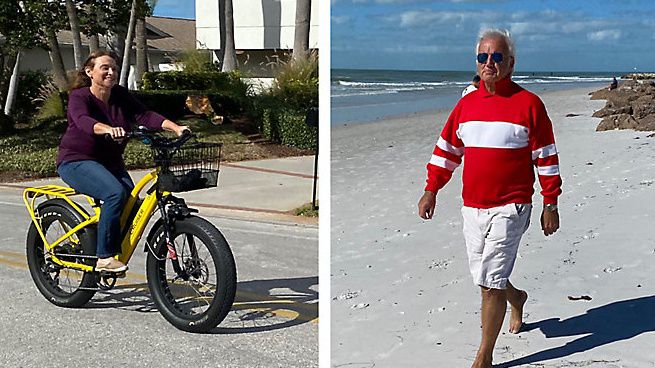 PINELLAS COUNTY, Florida – The St. Pete Beach City Board recently banned all electric bikes from riding on the beach, and traditional bikes may be next.
"To have a complete ban is to suddenly take away something that we really value and I think a lot of other people are doing that too," said resident Lisa Kurzman, 58. "I think it's a big deal."
---
What would you like to know
On December 14, the municipal commission banned all micromobility devices on the beach and sidewalks
Next month, the committee will decide whether or not to ban regular bikes
In 2020, the beach stewardship committee recommended that all bicycles be banned from the beach
---
On December 14, city commissioners passed the "Micromobility Ordinance" which prohibits the use of motorized bicycles, skateboards, scooters and hoverboards on the beach or sidewalk. City officials said they had received complaints from bathers who had been forced to dodge electric bikes.
The main focus of the commission is the safety of residents and visitors, according to Mayor Al Johnson.
Lisa Kurzman said the new law forced cyclists to use busy streets like Gulf Boulevard.
"It's like the most dangerous place in America or something to cycle on Gulf Boulevard," she said. "So having to do that, instead of the sidewalk or the beach, it's crazy and it's scary."
Daily beach walkers like Philip Smithie, 73, who has lived in St. Pete Beach for 30 years, have said he supports the new ban.
"I applaud the city for making the order because it had to be done," he said. "Someone is going to get hurt and nobody wants that. "
Smithie said her biggest concern was that a child would be affected. The longtime beach resident said he was nearly hit on several occasions.
"They come and they don't want to put the wheels in the water. So they come next and I've been brushed a few times," Smithie said. "I don't want to see a toddler get hurt. I don't think a bike has to be on the beach."
In 2020, the Beach Stewardship Committee recommended that no bicycles of any type be allowed on the beach. City leaders will address regular bikes allowed on the beach in February, when the full beach regulation ordinance goes to the commission, according to city manager Alex Rey.
Kurzman said she supports a ban on all rental electric bikes, but believes residents should still be able to ride theirs.
"To pull it out, it seems without giving it much thought. I mean there could be other changes," she said. "Just not enough public awareness. I don't know if people really got it."