Soldiers greet cyclists at Ride 2 Recovery event | Local News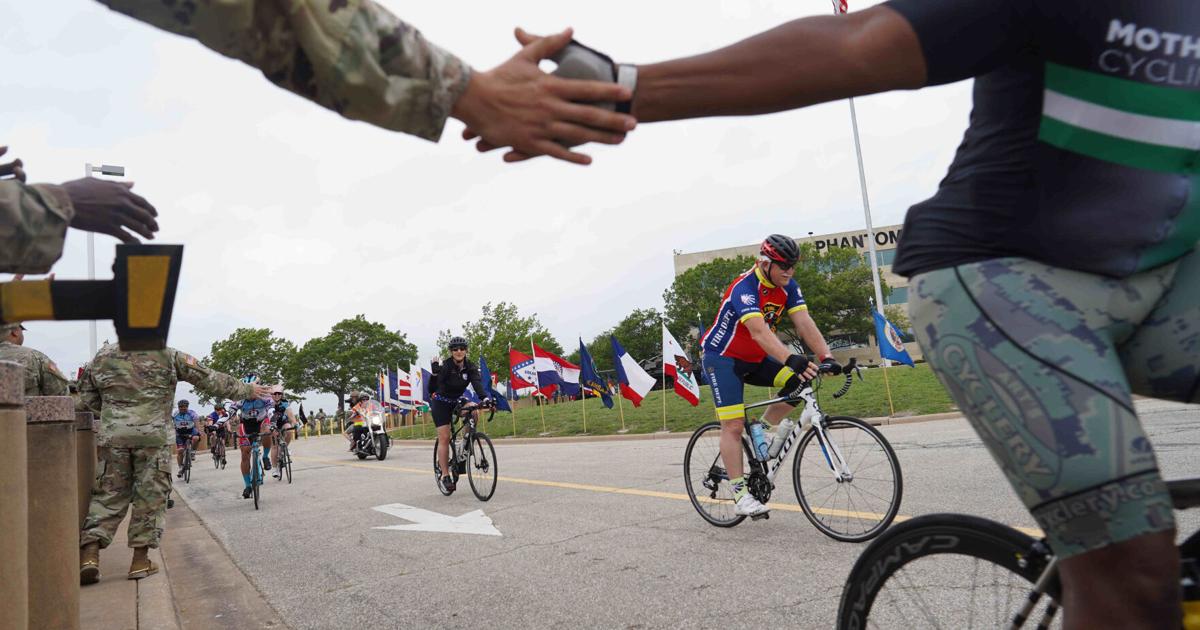 FORT HOOD — The 1st Cavalry Band found high spirits Thursday as 21 cyclists approached the III Corps headquarters building as part of the annual Road 2 Recovery Texas Challenge. The group was escorted to the front steps amid cheers from Fort Hood soldiers, supporters, friends and III Corps deputy commander Maj. Gen. Steven Gilland, who exchanged several "high fives" with the horsemen .
Gilland gave a brief history of the organization and its mission. Founded in 2008, Project Hero, which organized the 500-mile bike ride from San Antonio to Fort Worth, is a groundbreaking national nonprofit organization dedicated to helping veterans and first responders affected by post stress disorder. -traumatic and traumatic brain injury to achieve rehabilitation, recovery, and resilience in their daily lives and increased awareness to address the national mental health emergency.
"How many of you are cyclists? Gilland questioned the crowd.
"So you know, this challenge isn't just about riding a bike," the two-star general said.
"It's about a lot more – it's a team effort," he said.
He praised the program for its proven results in increasing recovery rates and the partnership runners and supporters feel when participating in something like this.
The Ride 2 Recovery Challenge series features multiple rides each year, with Texas being the premier multi-day event. Project Hero will sponsor a challenge in August in the Great Lakes region, one in California in October, and one in Las Vegas in November.
Project Hero spokesman Todd Setter rose to thank the leadership and everyone involved in coordinating the shutdown at Fort Hood.
"We have a little something for you," Setter said. Project Hero presented Gilland with a bike jersey signed by all participants of this fifth year of the crossing of Fort Hood.
Having had the chance to rest, rehydrate and tell stories, some riders shared their stories and struggles with PTSD.
Robert Wells, one of the cyclists, was born in Kansas and is now a resident of San Antonio. He served in both the National Guard and the Army Reserves during Enduring Freedom in Iraq and Afghanistan. He was in Italy when he retired medically with PTSD and was also diagnosed with severe depression.
"I'm so thankful for this program, for what it has done for me and so many others," Wells said. He is proud of the response from Project Hero and others who support Ride 2 Recovery. Wells has competed in the Great Lakes event twice. He enjoyed the California ride as they cruised down the coast, stopping in Big Sur to watch the waves.
Another cyclist, Neil Campbell, of Canadian origin, became an American citizen and takes Project Hero's mission to heart. He has worked for many years to help others overcome the toll of PTSD on veterans, first responders and their caregivers. Now a resident of New Braunfels, Campbell worked for five years in South Carolina as race director for The Independence Fund – an organization that works to close the gap of unmet needs for veterans and their caregivers. He has organized hikes across the country, including the group honor hike, and enjoys seeing the benefits these vets and first responders derive from the camaraderie and support they receive.
One of the cyclists, Georgann Gainey of South Carolina, retired from the military after serving in Desert Storm. She heard about Project Hero from friends and wanted to be part of the Texas Challenge.
"Running was my thing," Gainey said. "I can't run anymore, so cycling is like therapy. This is my meditation.
After spending about an hour in Fort Hood on Thursday morning, Road 2 Recovery riders loaded up again and headed to Waco, where they will spend the night before Friday's trek to Cleburne. From there, the group will make the final stop of the Challenge in Fort Worth on Saturday.