Save the Rohnert Park Bike Lanes | Letters to the Editor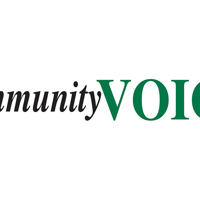 Save the Rohnert Park cycle paths
The voice of the community
Two alerted members shared a Facebook post from Rohnert Park Public Safety, stating that one of their responses to the homeless RV encampment on Roberts Lake Road will be to close the bike path in that area.
We don't see how "closing the bike path along the sections of Roberts Lake Road where the campsites are densest" works to "reduce the negative impacts of the campsite on the community". Cyclists must now share the road with vehicles turning around this curve.
In a later post, the city states, "We recognize that these measures are impacting cyclists who use the bike path along Roberts Lake Rd. Active will help reduce this risk." The portions of the bike path that will be closed are only where there are active campsites in the north and in the south. In the intermediate zone, the cycle path will remain open for use.
So the city cares more about the risk of campers being hit by vehicles than the risk of cyclists being hit by vehicles? Cutting the bike path into pieces is NOT a solution.
We readily admit that we don't know what appropriate solutions to homelessness might be. But we will NOT tolerate rider safety being sacrificed on their behalf.
Please come now and voice your concerns!
(You don't have to live in Rohnert Park! This section of road is one of the roads between Cotati/Rohnert Park and Santa Rosa, as the SMART path still has a gap in this area.)
There is a City Bike and Pedestrian Advisory Committee meeting on January 24 at 5:30 p.m. and a City Council meeting on January 25 at 5 p.m. Agendas and Zoom links are not posted yet, but if you can attend and make public comments or watch for another of our advocacy alerts!
JANUARY 26, 6:30 p.m.: You are invited to the first meeting of the new SCBC "Advocacy Army"! We catalyze local teams across the county to increase our reach and become even more effective in improving cycling infrastructure and policy in Sonoma County!
Both meetings are on Zoom. To receive links and/or more information, email Eris [email protected]
Bike Committee
cotati