Reno attracts National Bicycle Friendly America Workshop | New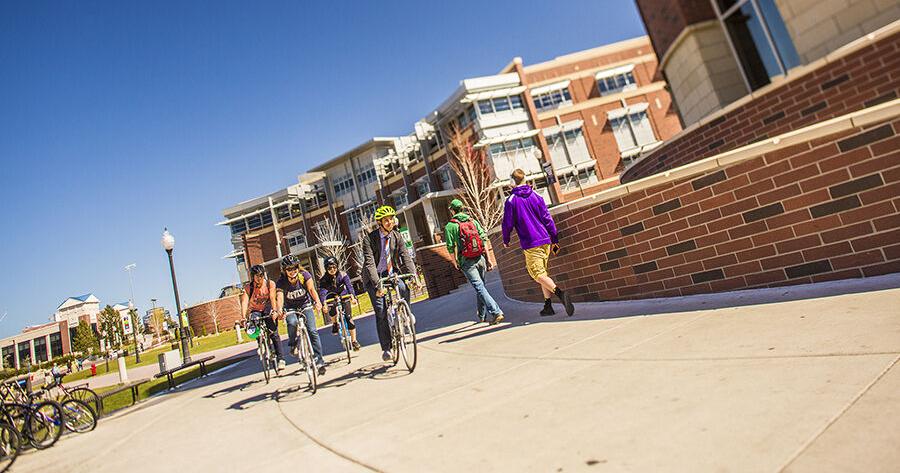 Reno has made great strides in improving access and connectivity for bikers, scooter riders and other non-motorized commuters. Now, national transportation experts are taking notice. The League of American Cyclists awarded the University of Nevada, Reno, the Bicycle Friendly America Workshop.
Reno was one of five cities to win the workshop nationwide.
"This workshop builds on community momentum to improve safety, facilitate discussion and support sustainable transportation options that meet our strategic goals," said University President Brian Sandoval.
Participants include the Nevada Department of Transportation, Washoe County, the cities of Reno and Sparks, the Reno-Sparks Indian Colony, and the Truckee Meadows Bicycle Alliance.
Experts will conduct a ride audit to examine common transport routes and collaborate to produce a cycling action plan with a goal that can be achieved in one year.
The workshop will help Reno-Sparks and the University build on their current League bronze designations.
"The workshop brings together people from different places and perspectives – from technical experts to weekend cyclists." Thomas Albright, associate professor of geography and co-chair of the University's bicycle task force, said. "We need this mix of people to solve problems ranging from engineering and planning to education and equitable access to the benefits of cycling."
Nationally, SU statistics show that eight percent of people on the road don't have a car and communities are struggling to serve these students, workers, families and tourists.
The workshop will take place on the University campus on August 22-23. This is the first time the League of American Cyclists has offered the program and it is supported by a grant from General Motors in cities across the country where the company has facilities.
"The number of people choosing not to ride is growing and as we figure out how to keep them safe, there's no need to reinvent the wheel," said Ky Plaskon of the Truckee Meadows Bicycle Alliance, which helped set up the workshop app. . "It's a win-win. Scooters and bicycles reduce traffic and parking problems for drivers and clean our air. The people of NUR, downtown and downtown, deserve safe transportation options and now is the time to make it happen.