Race bikes are not road bikes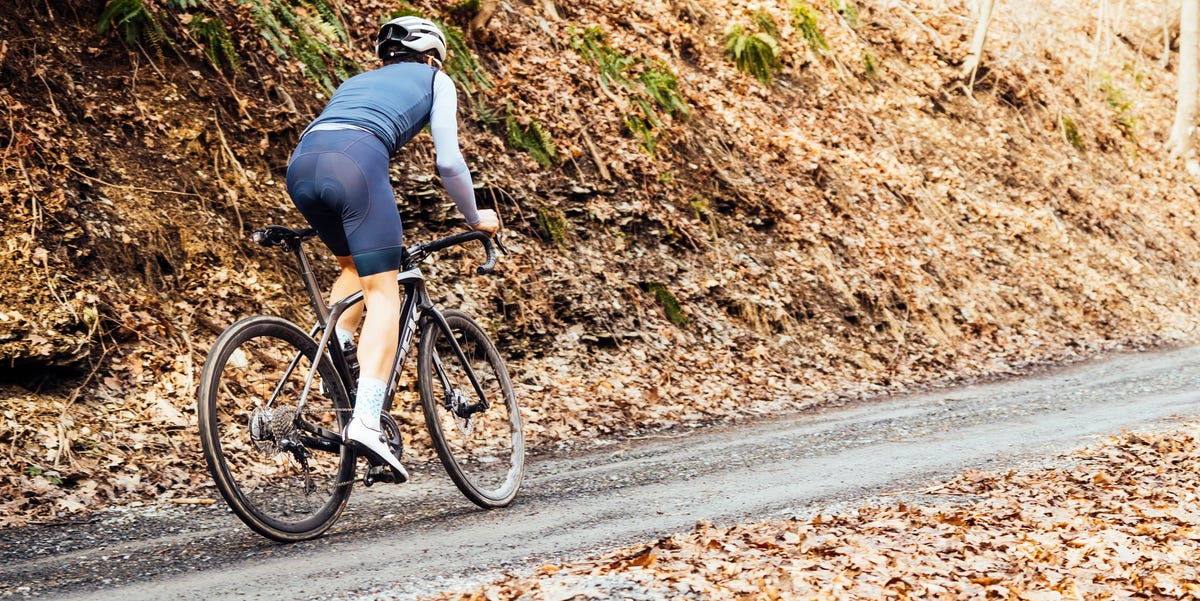 As you can guess, I spend a lot of time thinking about all kinds of bikes. It is my responsibility to understand the differences between a great $300 singlespeed and a bad one, as well as what makes a $10,000 triathlon bike just okay or exceptional. Mountain bikes, cargo bikes, e-bikes, industrial tricycles and fitness bikes: my job is to understand what you want and need from a bike.
Although I can only experience a bike like me, I spend a lot of time talking to members like you and other riders I meet in the real world. And I spend a lot of time looking at the riders' bikes. Not brand new bikes, but bikes that riders have been living with for a while.
As a result of all this thinking, talking, and researching, I recently had a head-snapping moment: I miscategorized road bikes. And I think many brands, stores and runners do too.
What we so often call road bikes – like the Specialized Tarmac, Trek Emonda, Cannondale SuperSix EVO, Cervelo R5 – aren't road bikes: they're race bikes.
These bikes are intentionally restricted to maximize their ability to go really fast on near-perfect paved surfaces. They are designed so that genetic enthusiasts can cover distances as quickly as possible while being supported by a team of mechanics and a caravan of support vehicles. Calling them road bikes makes them seem more inclusive than they are. They are not versatile, nor adaptable. This is because they are designed to be used in competition under very controlled and specific circumstances. This pursuit of targeted performance is why you get things like integrated front ends, exclusive parts and an aerodynamic shape.
I want to say that I love racing bikes. They are amazing and can be satisfying to ride even when not being used in competition. I have spent many hours and miles on the bikes I mentioned above. But the evolution of drop bar equipment, the adoption of disc brakes and wider tires, and the rise of gravel have shown how narrowly focused race bikes are. There's a lot of riding to do in this world, so unless you're focused on racing, why would you limit your options?
A road bike is a bike like the Open UP/UPPER, Mason Definition, Rondo Mutt and Bridge Surveyor. (Check out my story on five awesome bikes I want to ride.) Allied's new Echo? A road bike. The Domane from Trek is a road bike. Road bikes are suitable for 35-40mm tires; road bikes are comfortable and versatile; road bikes are adaptable; road bikes aren't afraid to get dirty. A road is unpaved by definition, so a road bike must be able to traverse a variety of surfaces.
But even if you stick to paved surfaces, a road bike is better suited for most rides. On a racing bike, you're constantly dodging every little bump, hole, crack, and speck of sand. Riding in a group of racers on racing bikes is extremely stressful with the constant calls and juking at the last moment. Our infrastructure is collapsing: 23, 25 and even 28mm tires are not suitable for traveling long distances on paved surfaces in the modern world. 32s are barely enough anymore.
My road bike at the moment is an Open UP with 35mm Panaracer Gravelking tubeless slicks (on my scale they only weigh 300 grams). Most of the obstacles that other riders in a group call out to, I get over without worry. When I see a patch of sand washed away by runoff on the road, I can cross it. I don't need to check behind me to make sure there isn't a car that might be caught off guard if I suddenly turn further into the lane to avoid the sand.
Racing bikes are nervous and delicate: riding them requires constant attention and vigilance. Road bikes are smoother, less temperamental and less demanding. A wonderful benefit of all this? Riding is less stressful: I can relax while riding instead of staring intently at the road in front of me.
I'm sure some will read what I've said so far and imagine a road bike to be slow and straight. But the feel or fit of the bike need not be affected. A road bike can be light and fast; it can have a low position (if that's what you want). I ride almost the same position on my UP as on a racing bike. A proper and comfortable fit is a proper and comfortable fit, regardless of the bike to which it is applied. And while my UP – which has wide tires and nothing aerodynamic – is slower on very smooth flat roads, the moment bumps, debris or cracks are in the mix, the UP starts to compensate disadvantage. And quickly too. Plus, I can take the UP to roads and trails where I wouldn't want to take a race bike. At around 16 pounds, my UP climbs really well too, and it's steep in a good way.
I had my UP together for a few weeks and took it on many of the same rides I've ridden race bikes. Honestly, I don't miss riding the race bikes. I love racing bikes and appreciate their no-compromise approach to speed, gaining some speed and efficiency on smooth paved roads – the very few that exist around me – is no longer worth any compromise for me. The UP is reasonably close to a race bike on the fastest, smoothest roads, and it's exponentially better – more comfortable, faster, better handling, more versatile, more relaxing – almost everywhere else.
Bikes like UP, Mason Definition, Rondo Mutt, Bridge Surveyor and Allied Echo are not usually called road bikes. They are called "mountain bikes" or they are grouped with gravel bikes. (Gravel bikes are good for 40mm and larger tires.) But I think calling them anything other than road bikes—and calling them racing bikes road bikes—is a disservice, because it steers riders to the wrong equipment. Unless your goal is to race or you stick exclusively to near-perfect pavement (which I don't think is possible outside of Switzerland), a race bike isn't the best or most enjoyable bike for your ride.
Racing bikes are made for racing; road bikes are made to ride.
This content is created and maintained by a third party, and uploaded to this page to help users provide their email addresses. You may be able to find more information about this and similar content on piano.io