Outside promotes Alan Crisp to VP/GM of Cycling Group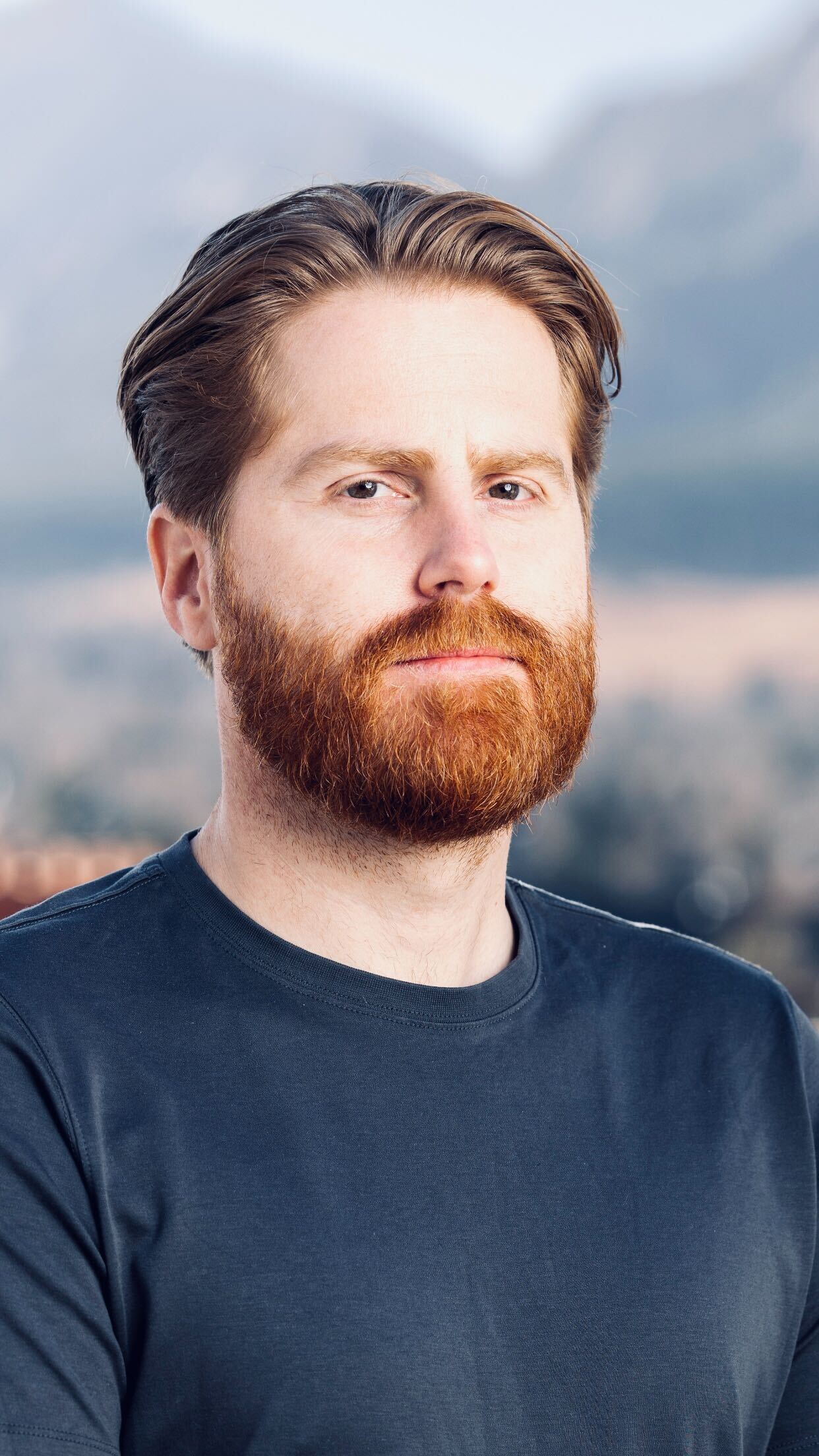 BOULDER, Colo. (BRAIN) — The new vice president and general manager of his cycling group's Outside Interactive realized early on that the gap between being a solid junior downhill racer and an elite racer was a little too wide.
But Alan Crisp's subsequent pivot led to a diverse career in the industry, from running bike shops, to founding a distribution company, to working with a boutique bike brand in R&D, as well as leading four consecutive years of advertising revenue growth for Pinkbike. And now to his new role to succeed Karl Burkat, who ran Pinkbike. Burkat is stepping down after the transition period that Outside Interactive established after acquiring Pinkbike in July 2021.
Crisp, former senior director of sales for the Cycling Group, will oversee commercial and editorial operations for all of Outside Interactive's cycling properties, including BRAIN. The Cycling Group reaches 62 million unique readers each year.
Hailing from Sydney, Australia, Crisp, who raced downhill as a junior and tried his hand at World Cups, moved to Vancouver, BC in 2008 and turned pro, winning a national race at 23 years.
"I've been in the cycling industry for over 20 years," Crisp told BRAIN. "I've worked in just about every industry sector, and this opportunity has come my way, it's a hugely exciting time, to say the least. A big job. A big pressure. But with the team we have and the support of Robin and (Chief Content Officer) Amy Barnett, we're in a great position to deliver real value to the global cycling community."
In addition to BRAIN and Pinkbike, Cycling Group titles include CyclingTips, VeloNews and GPS app Trailforks.
"We are thrilled to elevate one of our most talented leaders at a time of tremendous growth in the sport," said Robin Thurston, CEO of Outside Interactive. "Alan is respected in the industry as a creative and collaborative business partner whose relentless drive for innovation has led to the launch of initiatives such as the Pinkbike Academy TV series and the Pinkbike Racing UCI World Cup junior development team. … We are very grateful to Karl for leading these brands through the transition, not to mention COVID and the endless supply chain disruptions."
Interests beyond downhill racing
Crisp, 37, worked in Sydney bike shops in the late 1990s and early 2000s as a teenager and full-time as a service manager and shop manager. While downhill was his specialty, he developed an interest in road cycling and triathlon.
"The store I worked at was one of the main Shimano accounts in all of Australia," Crisp said. "I worked in tech support for Shimano Australia during the Ironman triathlon races there. I've been road cycling and triathlon most of my life despite being a downhiller. always been a huge fan of road cycling. I'm a terrible road cyclist, but I love doing it."
At 19, he started Empire Imports, distributing and importing bicycles from the United States and Asia and building a network in Australia. "It was really a one-man band, an ambitious undertaking for a 19-year-old who didn't really have a background in this," said Crisp, who ran the company for five years. . "I felt like doing things differently in the Australian bike industry because it was so isolated. I felt like we didn't have good products available at the time. The market was dominated by the big players, and I wanted to bring in a few other boutique brands."
In parallel, he also created a racing team. "And for someone who realized their professional career wasn't going to end, I also wanted to support young riders and riders. Two riders I had in my squad were selected to represent Australia at the Junior World Downhill Championships. Supporting them and helping them achieve their goals like that made me immensely happy. I always tried to look for ways to give back to the sport where I could.
His R&D background came at Knolly Bikes, working with its founder and lead engineer to co-develop new models, and it's also where he got his first sales and marketing experience, which Crisp called a "turning point for me in cycling".
He returned to Australia to pursue a bachelor's degree in business and marketing, "I wanted to go further in the industry, and I wanted to have the qualifications and education that would enable me to achieve what I felt I was capable of."
Pinkbike brings it back to the industry
Back in Vancouver, he worked at some media agencies before feeling the tug of the bike industry and was introduced to Burkat, who was looking for a sales manager at Pinkbike. Burkat was also looking to add a road bike title and CyclingTips was acquired in 2019. With Crisp's help, CyclingTips revenue grew 500% in 2½ years.
"It was something that I was professionally very proud of," Crisp said. "We were able to bring CyclingTips into the Pinkbike business and have the industry take CyclingTips as seriously as Pinkbike does, and revenue is the perfect indicator of how well an industry respects a title."
During his time at Pinkbike, Crisp became more involved with content and the title launched the reality TV series Pinkbike Academy, which features 10 aspiring professional cyclists who compete for $30,000 and a one-year pro contract. year to launch their career. The Pinkbike Academy Season 2 winner recently placed third at the Enduro World Series pro event in Whistler.
Now in charge of all Outside cycling titles, Crisp wants to unify the "Outside cycling story" and focus on video.
"At Outside, we are in a unique position and have a portfolio filled with the strongest and most influential brands in cycling media. Each of our brands speaks to cyclists in different ways. I want to build on what we have created so far dubbing the video, as well as creating more content and programs focused on women's cycling, e-bikes and avid cyclists."