Outside Interactive, Inc. acquires ROAM Media and Inkwell Media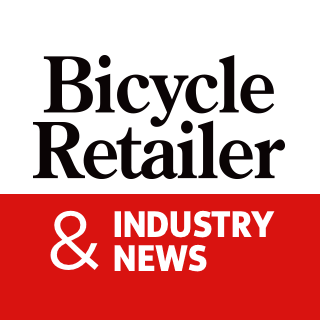 Expanding the online course library for external members + and expanding the reach of social media
These acquisitions will enhance Outside's content catalog and influencer network, fueling members' inspiration and knowledge for the next adventure.
Boulder, Colorado (November 4, 2021) – Outside Interactive, Inc., the world's leading creator of active lifestyle content, services, events and experiences, today announced the acquisition of two companies Boulder-based ROAM Media, the premier source of outdoor education and adventure with purpose; and Inkwell Media, a creative marketing agency. The agreements represent Outdoor's investment in its members' experience by expanding its portfolio of educational resources and influencer engagement. These are respectively the 12th and 13th acquisitions of Outside since 2020.
"Outside members are used to great content and resources that help them get outside and enjoy the wellness benefits of nature," said Robin Thurston, CEO of Outside. "The addition of ROAM Media and Inkwell Media is critical to continuing our commitment to delivering best-in-class content, while inspiring users to do the things they love, more often, with more knowledge and skills. pleasure.
Founded in 2017, with an adventure mission with a purpose, ROAM provides its members with a catalog of online courses taught by climbers, skiers, snowboarders, surfers, filmmakers, photographers and class mind and body experts. global. Membership also includes podcasts, exclusive access to community events with the instructors, and mini-documentaries from ROAM Studios. These benefits will be incorporated into Outside +, Outside's first subscription, in the coming months. Existing ROAM members will soon have access to the benefits and benefits of Outside +.
Inkwell Media, a leader in creator marketing founded in 2014, will strengthen the internal social media and creator strategy of Outside by expanding the Inkwell network of artists and athletes. Inkwell's commitment to an authentic community, paired with leading social media expertise, will help build brand awareness for Outside + and increase outside + memberships. Outside will also benefit from Inkwell's strong reputation in the market, which they have developed by creating successful social media campaigns for major active lifestyle and general interest brands.
"Like Outside, we believe in the power of outdoor fun and adventure," said Christopher Jerard, Founder and CEO and Founder of ROAM Media and Inkwell Media. "After spending time with Robin, I knew this was where ROAM and Inkwell belonged. The idea when we started these companies, independently, was to marry authentic adventure storytelling and community with modern media platforms and technologies. Outside's brand portfolio has a heritage of unparalleled storytelling. Robin's tech background, coupled with a deep commitment to the outdoors and building communities, is something special. "
The ROAM Media and Inkwell Media teams will join Outside and remain based in Boulder, CO. Christopher Jerard, Founder and CEO of ROAM Media and Inkwell Media, will assume the role of Vice President, Creator Network, Audience Engagement & Learning of Outside.
About the exterior
The outdoors is the destination of choice for lovers of an active lifestyle and is home to leading brands in endurance sports, outdoor spaces and healthy living spaces. Every month, Outside reaches 80 million of the world's most active consumers across its more than 40 media, digital and tech platforms, creating an experience for longtime adventurers and newbies alike. Outside believes that it is better to spend life outdoors, to live a healthy, connected and fulfilling life. Outside's membership offer, Outside +, brings together the best stories, meal plans, equipment reviews, online courses, access to discounted events, magazines and more. Learn more at OutsideInc.com.