New speed limits, fines, for electric scooters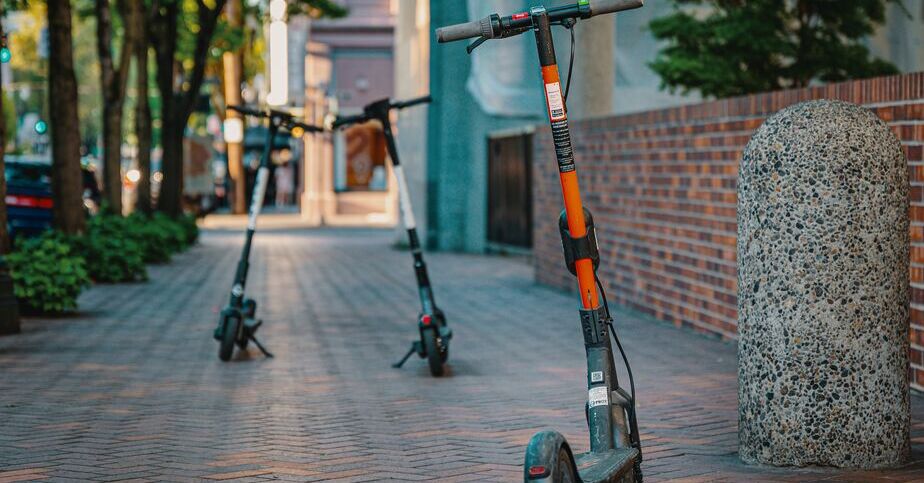 ##PM##
New rules for electric scooters and other personal mobility devices (PMDs) come into force on Tuesday, with lower speed limits and bigger fines for doing the wrong thing.
PMDs include electric scooters, electric skateboards and segways. They are an increasingly popular mode of transportation, but safety is a growing concern.
Statewide, 10 people have died in incidents of PMD and thousands have presented to hospital emergency departments with injuries including broken bones, dislocations and head injuries.
The PMD speed limit is reduced to 12 km/h on sidewalks and shared paths. The 25km/h limit remains for all other cycle paths and on roads.
##BA##
Fines will increase for offenses related to speeding, illegal use of the road and possession of a mobile phone while driving.
It will now be mandatory to have a bell on all PMDs to warn other users and pedestrians of your approach.
PMD riders will also be required to follow general rules of the road, such as stopping at red lights, as drivers and cyclists are required to do.
Sergeant Duncan Hill said police will notify PMG passengers of the changes.
"While the government has increased fines, we will be holding engagement and education events, to make sure riders are aware of the new rules and to ensure they are enforced fairly.
"We want to make sure those on the roads and on the trails are safe.
##PQ##
"The new rules are not a repression. This is just further development and recognition that PMDs are now common on trails around Queensland.
"Since the arrival of these devices in 2018, the speeds at which they travel have increased and their capabilities have increased.
"These new rules highlight those changes and seek to mitigate them to keep everyone safe."
Andrew Mahon, general manager of transport and main roads for land transport safety and regulation, said the new rules are designed to improve safety.
"We are going to see the first major increase in penalties and rule changes for PMDs since they were established in Queensland in 2018.
"The focus is on reducing speeds, increasing fines for speeding, increasing fines for other dangerous behavior and mandatory bells.
"We're making sure to give people more options when it comes to helmets, using motorcycle helmets as well as bicycle helmets, given their increased safety."