My Five Favorite Sports Movies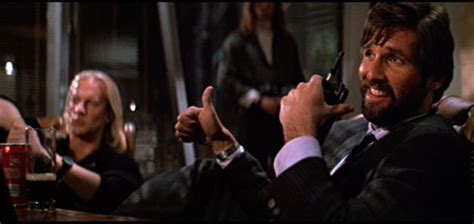 By way of preface, I must first acknowledge that my movie viewing is probably less comprehensive than the average Joe. For example, in the sports movie genre, I haven't seen Hoosiers, Bull Durham, Field of Dreams, Cool Runnings, and Friday Night Lights, among others. That being the case, any list of top movies or favorite movies that I compile will be less comprehensive than many. But the gaps are, at least, opportunities for readers to tell me what I missed and why.
Despite the shortcomings in my sports movie viewing, I have seen several that I rate very highly. So, without further ado, here are my five favorite sports movies of all time.
No. 5: The Bad News Bears (1976): I'm a nostalgic guy, and the original Bad News Bears might be the first sports movie I've ever seen (I would have been eight or nine at the time). 'era). This particular slice of Americana is as truly American as hot dogs, apple pie and, well, baseball, that's what it's all about. And it is surely no coincidence that the film was shot during the year of the country's centenary. Plus, what could be more American than a bunch of misfits and rascals getting together and including a Little League baseball team under the leadership of a nice pool cleaner (Walter Matthau)? The Bad News Bears go from laughingstock to championship contenders over the course of the season. There's a valuable lesson in the folly of valuing victory over human decency, and the film's score, featuring music from Bizet's opera Carmen, is a perfect fit for the film.
No. 4: Breaking Away (1979): There are similarities between Breaking Away and The Bad News Bears. Both feature classical music in the score (in this case, the overture to Rossini's Barber of Seville and Mendelssohn's Symphony No. 4), both feature actor Jackie Earle Haley (Kelly Leak in the former, Moocher in the second), both are examples of cinematic Americana, and both have storylines around lovable underdogs. In the case of Breaking Away, it's about a group of college-aged boys in Bloomington, Indiana, who compete against their "best" (Indiana University students) in a bicycle race. called The Little 500. Dennis Christopher, who quickly faded into obscurity – is terrific as a budding Italian with Tour de France cycling talent, as is Paul Doley as Paul Stohler, a used car salesman who is also Christopher's character's father. And if you're a fan of Harry Ellis in Die Hard, watch Breaking Away to see the actor (Hart Bochner) who portrayed him when he was just a frat boy rather than a boss. company sniffing coke with a big mouth.
No. 3: Fastbreak (1979): No film could be more in my wheelhouse than Fastbreak. It's all about late 70s college basketball, for crying out loud, that's exactly when my interest in the sport started. Again, the motif of the underdog appears. Gabe Kaplan of Welcome Back Kotter, plays David Green, a New York caterer who dreams of coaching college basketball. He gets his chance when he agrees to coach for peanuts at obscure Cadwalader College (likely named after a famous pickup ball court in Trenton, New Jersey) in the Nevada wilderness. Greene is confident he'll get a huge contract if he can just beat top-10 program Nevada State. Greene uses his downtown New York connections to cobble together a team consisting of a drug dealer, a pool shark, a sleazy preacher, and a player who can really stroke him. The cops are after the drug dealer, a hitman is after the preacher, and there's a clash of cultures when the colorful group of New Yorkers arrive in Nevada. Breaking Away stars Bernard King as Hustler, the pool shark, basketball is good just like the funky late 70s score.
No. 2: Grand Prix (1966): Within living memory, Formula 1 racing was literally a matter of life and death. People only familiar with today's antiseptic sport would probably be shocked to realize how deadly it once was. Grand Prix, which stars James Garner as F1 driver Pete Aron, illustrates the danger of the sport in the 1960s by following four championship contenders over the course of an entire racing season. The drivers' wives and girlfriends provide romantic interest and melodrama in what is essentially a high-speed soap opera executed to an extraordinarily high standard. The racing plans combined with Maurice Jarre's unforgettable score are poetic in the extreme. It's a cinematic snapshot of a glamorous, gritty world past.
#1: Rocky (1976): Of the movies on this list, Rocky is the only one that I can count on the vast majority of readers having seen. It was the movie that put Sylvester Stallone on the map. He wrote it and starred in it, and Stallone's effort to direct it is worthy of a movie itself. Everyone knows Rocky's plot, so there's no need to dwell on it. As great as the story of Rocky Balboa's unlikely rise from gangland legbreaker to near-heavyweight champion is, the star of the film is arguably the city of Philadelphia where it was filmed. The City of Brotherly Love is a dark, cold, unforgiving and harsh place, and its presence is felt in virtually every image. Bill Conti's score, with "Gonna Fly Now" and "Going the Distance," is terrific, and Burgess Meredith delivers the performance of a lifetime as Mickey, Rocky's battle-scarred former manager.