Michael Cushionbury Joins Mountain Flyer as Editor-in-Chief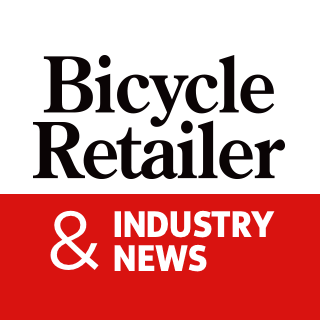 Jeffersonville, VT, September 2021: Mountain Flyer, the mountain biking journal welcomes industry media veteran Michael Cushionbury to the team as editor.
With a bachelor's degree in journalism from California State University at Fullerton, "Cush" has 25 years of experience in the cycling industry with numerous editorial positions for major publications as well as roles in the cycling industry. marketing for well-known brands. Most recently, he was editor-in-chief of Dirt cloth magazine for five years as well as a founder / editor-in-chief at Self-employed by bike online publication.
"Throughout my career, I have always loved print, even if it was a brand catalog: imagery, text and to feel something that you can hold in your hands just cannot be replaced, "says Cushionbury. "I have participated in some pretty impressive print publications and I am very happy with this opportunity to join the Mountain flyer team and bring my experience to this beloved brand and help it grow. I have always had great respect for the quality and direction of Mountain flyer so it's like a very familiar environment to be associated with, I feel like home. "
"I am truly delighted to see how Cush's experience and talents merge with the look and feel of Mountain flyerSays Tyler Cohen, editorial director of Height of Land Publications. "He really understands what we're doing at Height of Land, and he really understands what horse riding and the bicycle industry is. Put it all together, and I think Mountain flyer the quality and scope will only grow and grow under Cush's leadership.
Cush is also a longtime mountain bike racer who went from short to marathon to gravel, racing in Canada, Mexico, Hawaii, Costa Rica and Israel, as well as participating in the Bike Town 2010 project in Afghanistan which benefited the underserved. Afghan youth by delivering bicycles to an orphanage and the Afghan Cycling Federation.
"It was an amazing trip and I can't wait to continue this story," he said.
Cush's home port is Prescott, Arizona. He can be reached at: [email protected]
On Mountain flyer:
Based in Jeffersonville, VT, Mountain flyer is the Mountain Bike Journal. Our narrative and refined photographs take you straight into the hard, salt-stained core of the world mountain biking scene four times a year. No sponsored content. Superior quality paper. Clean design. Otherwise quite dirty. Subscribe online at mountainflyer.com.