Many thanks | Boothbay Registry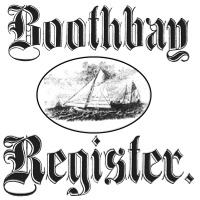 We would like to thank the Chamber of Commerce, First National Bank and everyone who came out to celebrate the grand opening of Pedego Boothbay Harbor on June 11th. You have welcomed us into this amazing community with open hearts and open arms and we truly appreciate that.
Our move to Boothbay Harbor is about improving our quality of life and that of our neighbors. For us, that means being part of this wonderful community, spending more time outdoors, enjoying nature and a healthier lifestyle, and doing something that feels less like work and more like play. We're here to showcase and share the Pedego bike experience we've come to love with others.
Pedego Boothbay Harbor provides a green alternative for transportation, exercise and recreation while supporting the local economy with electric bikes for people who live, work and play in the Boothbay area and throughout Lincoln County . We encourage mobility for all ages and guide individuals to ride electric bikes safely and comfortably. It's the perfect opportunity to get back on a bike while getting your car off the road and putting a smile on your face.
a bit about us
We first visited Boothbay Harbor in 2012 and fell in love with Maine. On our second visit in 2016, we spent most of our time looking at properties for sale. We bought our cabin on King Phillips Trail in 2017 and started spending all of our vacation days in Maine. The idea of ​​opening an e-bike shop in Boothbay Harbor came about that year when we decided we wanted to spend most of our time in Maine.
Roger has had a long career in the automotive sector. He has spent the last 23 years working for Austin Subaru and before that he was a Jaguar Master Technician for 15 years. He has also coached and trained cyclists and developed corporate cycling wellness programs through his Austin-based company, Fitness Professionals.
Lisa has worked for 35 years in corporate marketing for technology companies. She currently works for a UK-based marketing agency specializing in client advocacy. She is a writer, published author, history buff and lover of all things mysterious.
Hello, fun…
Come see our complete selection of road and off-road bikes for sale and for rent. We also provide full service options for your Pedego and bike accessories and will regularly schedule bike safety courses. Plans are underway to offer guided tours and group walks later this year.