Man dies after speeding truck crashes his bike in Adilabad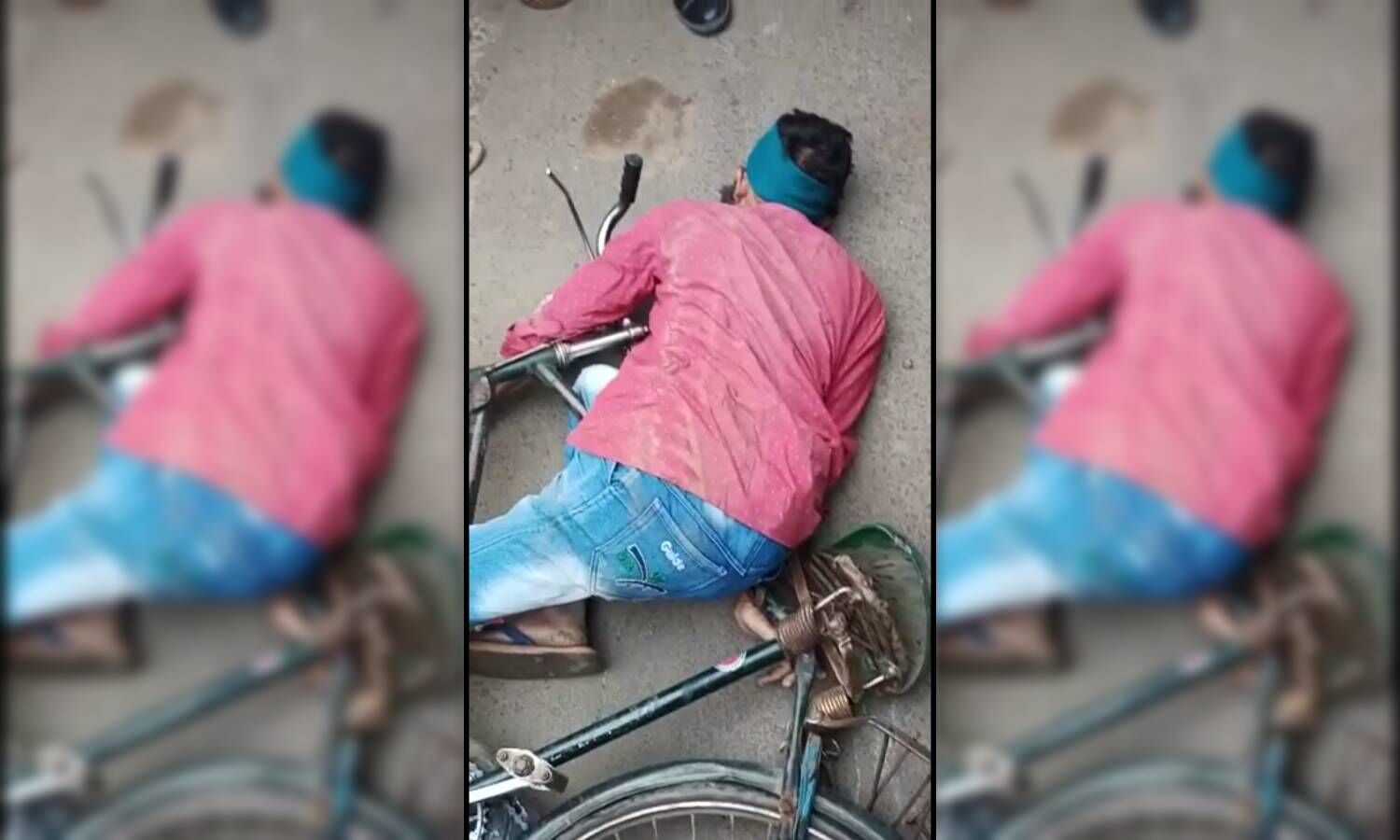 Adilabad: A 32-year-old man died on Saturday morning in a traffic accident near the rail bridge at the Tamsi bus stop in Adilabad when a truck ran over Yusuf who was on his bike.
"Yusuf was on his way to work. While he was waiting on his bike at the signal from the railway, a truck knocked him over, "says Abid, Yusuf's brother. The truck driver reportedly went to the police station.
Yusuf is a tea vendor and a resident of Kranti Nagar in Adilabad. He is survived by his wife and two children.
People trying to cross the train tracks before the gate closes is a common problem in Tamsi.
How many more lives should be lost?
The people of Adilabad have been asking for a railway bridge over the railway gate between Umram and Adilabad stations for more than five years. But they continue to wait.
Narrow roads add to their woes as it takes a long time for traffic to clear even after the door is opened. Waiting is mandatory for all vehicles despite their varying emergencies. Whether it's a school bus carrying kids to school or a rushing ambulance with a man fighting for life. Casualties have also been reported as a result of this delay.
Forty percent of Adilabad's residents live across the gate from the railroad tracks. It is also a heavily trafficked road, as vehicles from the neighboring state of Maharashtra enter Telangana through this railway gate.
Once every two hours, the railroad gate closes for about 15 to 30 minutes. "If it is cotton season, it can take up to an hour or more to clear the traffic because the cotton market is located near the railway gate," said Junaid Ahmed, a social activist from Khursheed. Nagar in Adilabad who led the protests demanding a railway bridge.
The upper deck should eliminate this delay and also allow heavy vehicles to enter and exit the city without interruption.
A venue largely deprived of other transportation options, this upper deck will provide its residents with respite from local cars and private vehicles. "Local cars and commercial vehicles still refuse to come to this area, fearing frequent door closings," Junaid adds.
In the 2016 rail budget, the central government sanctioned Rs. 25 crore for the construction of the rail bridge at Tamsi bus station. The budget also specified that the state government should contribute the additional Rs. 51 crores required to complete the project. Five years have passed and despite the protests and marches, no one has come to see the plight of these people.