Goldenride, a two-day bike ride, returns taking cyclists from Lincoln to Beatrice | Local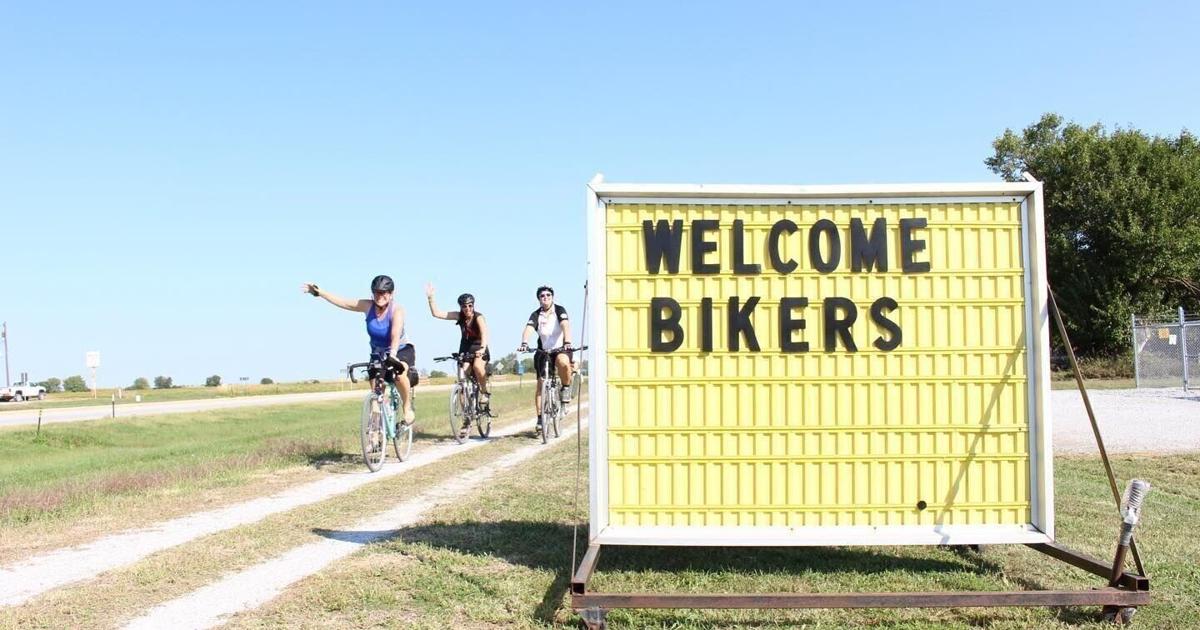 A bike ride that organizers say is for everyone is back for a second year.
The Goldenride, a two-day bike ride from Lincoln to Beatrice and back, will take place September 24-25.
The ride is a fundraising event for Bike Walk Nebraska, a nonprofit group that promotes safe and accessible transportation through partnerships, education, and advocacy.
Last year's race drew about 220 participants, said Julie Harris, executive director of Bike Walk Nebraska.
"Our tagline is 'Honestly, it's for everyone,'" Harris said. "Last year people were quoting us that. They really felt like it lived up to that."
Riders will tackle a 44-mile course along the Homestead Trail during the two-day event. Participants will begin the hike at the Jayne Snyder Trails Center in Lincoln and travel to Chautauqua Park in Beatrice. They will come back the same way.
The trail-based route features rest stops at three towns along the route – Roca, Cortland and Pickrell. Residents rolled out the red carpet in cities last year, Harris said. In Pickrell, residents brought televisions to the park so cyclists could watch the Husker game while they had lunch.
The ride is fully supported, meaning there are specialists on hand to help with any mechanical issues. The organizers will transport the equipment overnight.
Proceeds from the ride are donated to Bike Walk Nebraska's bicycle touring initiatives. Harris said that could mean making towns along trails more bike-friendly, adding trail-side amenities, or improving trails.
Last year attracted a mix of novice, expert and intermediate riders, Harris said. Some bikes were top of the line while others had been rolled out of the garage. Some runners wore shorts and t-shirts and others wore Spandex.
"You don't have to have a fancy bike or camping gear. You don't have to be in great shape. You can go at your own pace," Harris said. "It really is for everyone. It's a great opportunity to hang out with friends and have a fun weekend."
A pre-ride party is scheduled for September 23 at the Jayne Snyder Trails Center.
Registration is open until September 23. To register or for more information, visit bikegoldenride.com.
10 Scenic Hiking Trails in Nebraska
Boyer Chute National Wildlife Refuge – 68 miles from Lincoln
Platte River State Park – 32 miles from Lincoln
Pioneers Park Nature Center – 7 miles from downtown Lincoln
Eugene T. Mahoney State Park – 25 miles from Lincoln
Indian Cave State Park – 150 km from Lincoln
Ponca State Park – 230 km from Lincoln
Smith Falls State Park – 517 miles from Lincoln
Scotts Bluff National Monument – 399 miles from Lincoln
Pine Ridge National Recreation Area – 439 miles from Lincoln
Toadstool Geological Park – 473 miles from Lincoln
Did we miss something?