For e-bike and e-scooter companies, soaring gas prices are a double-edged sword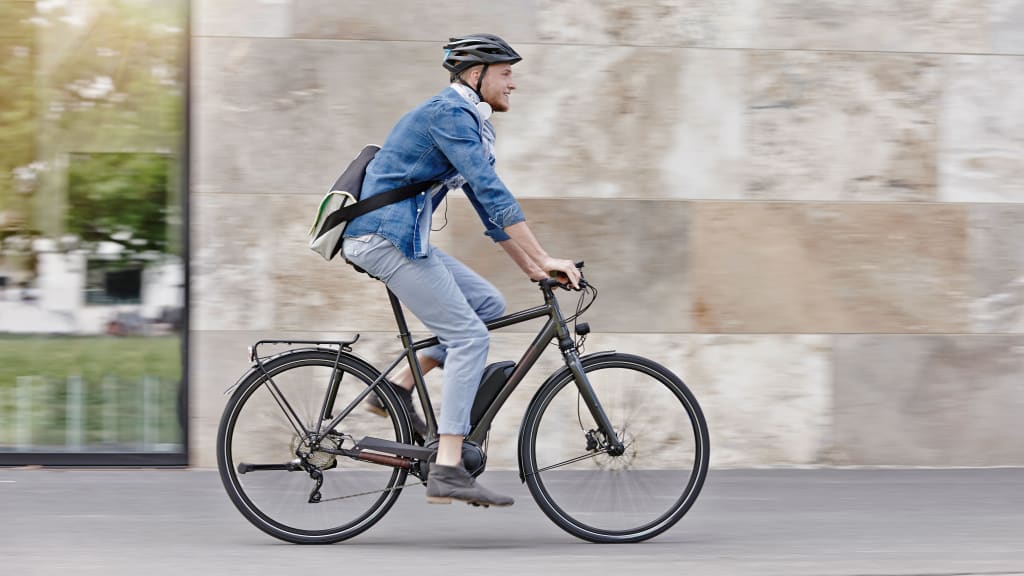 It's a boom time for e-bikes, as the war in Ukraine continues to drive up gas prices in the United States. But for the founders of e-bike, e-scooter and e-moped companies, the spike in interest from commuters and recreational cyclists hasn't resulted in the windfall one might expect.
Rad Power Bikes founder and CEO Mike Radenbaugh said that in the past month, 30% of customers at his Seattle-based direct-to-consumer e-bike company have looked to buy due to rising prices. gasoline and replace the car miles they'd typically drive with bike miles.
"Rising gas prices are a catalyst for a whole new segment of consumers," he says. "Maybe they knew about e-bikes, but they're finally jumping on board now."
Bird saw a 30% increase in traffic to its website, where it sells e-bikes and e-scooters, in the weeks immediately following the initial spike in gas prices, according to a spokesperson. The remote-based startup, best known for managing urban fleets of electric vehicles, increased its direct-to-consumer sales by 60% during the period.
Outdoor retailers typically see a surge in sales in March, and e-bikes are no different, says Ely Khakshouri, founder and CEO of Retrospec, an outdoor gear startup based in Perris, Calif. . But rising gas prices blew its projections out of the water; Retrospec Saw a 200% increase in e-bike sales from February to March 2022. The founder of Fluidfreeride, Miami-based electric scooter retailer, Julian Fernau Told The Wall Street Journal it sold twice as many units in March as in February, and March sales were 70% higher than the same month in 2021.
Still, increased sales aren't the whole story for electric transit startups, whose costs are significantly impacted by gas prices in the United States. With a gallon hitting a high of $4.33 on March 11 and hovering above $4 ever since, the increased demand for the companies' products won't necessarily alter their results. "Energy prices don't just stimulate consumers. They also impact our costs and expenses at a time when our expenses have never been more unpredictable and volatile," Khakshouri said. "The supply chain environment is as hostile as it gets. And now that too."
Khakshouri says shipping prices are coming down a bit — but the relief isn't enough for his company, which throughout the pandemic has tried to keep consumer prices accessible. (Electric bike range from $779 for a basic commuting model over $3,000 for a high-end bike. Retrospec the city bike is $1,299and its popular the fat-tire Koa model is $1,899.) "Ocean freight transportation costs are down 50%, but they're still five times our historical average," he says. About 100 different Retrospec bicycle components are made in Asia.
For Rad Power Bikes, a 700-person company that ships e-bikes directly to consumers in the United States and Canada in addition to running five stores, shipping costs remain high at all ports of call. Radenbaugh says rising aluminum and cobalt prices are also challenging the company's efforts to keep its products affordable.
Other factors may also pique consumer interest and continue to drive electric transit sales through the summer, including a tough new and used car market, as well as remote employees returning to their pre-Covid workplaces. "During the pandemic, we've seen a lot of recreational sales. Now we're seeing the return to the office — and a segment bringing their hobby into their travels," Khakshouri says.
Bird, the electric scooter fleet company, has created an online campaign pleading with followers to #GiveGastheBird, and will award a poster of this hashtag a free Bird bike or Bird Flex e-scooter. Even though gas prices are now pulling back and forth on startup bottom lines, he hopes the extra marketing mileage will help continue to boost sales.