Fernando Alonso signs 2021 with Dubai 24 Hours kart podium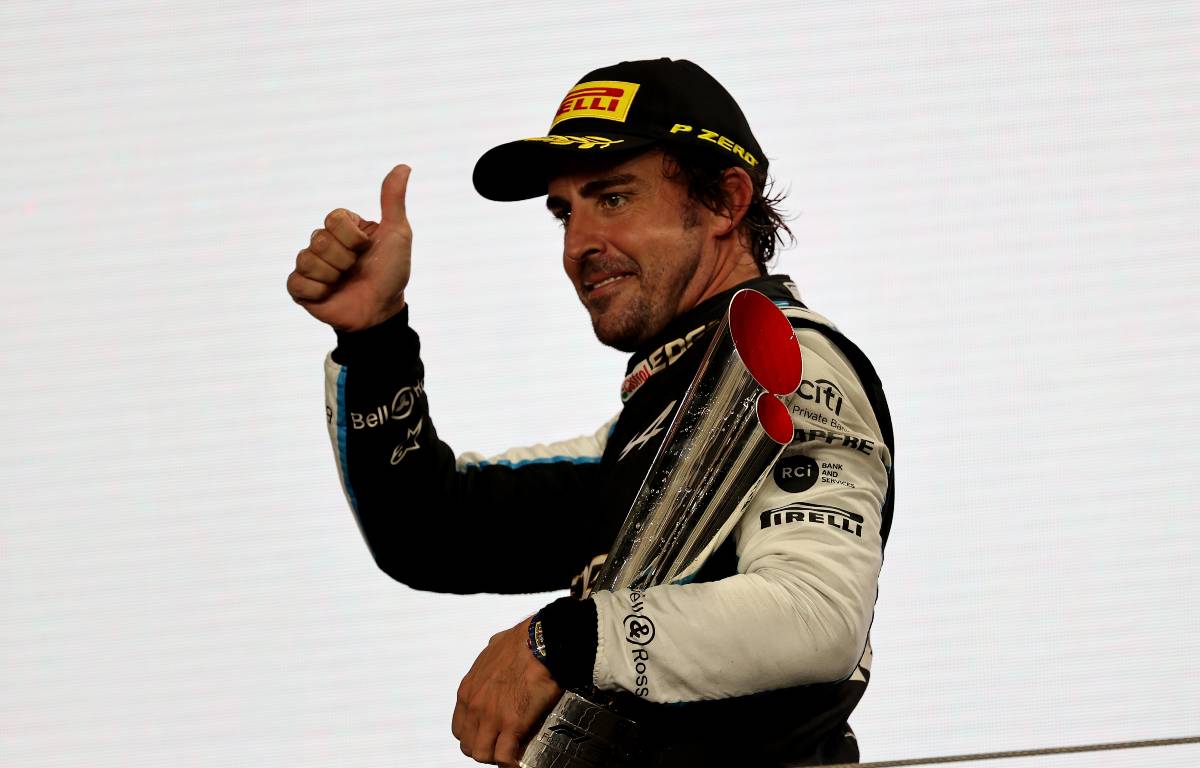 Fernando Alonso finished 2021 by repeating his podium in the Grand Prix of Qatar, but this time at the 24 Hours of Karting in Dubai.
The Spaniard said during post-season testing in Abu Dhabi he heads to Dubai just after for a practice session, signing up for one more engagement before hanging up his helmet during the festive break.
And it went rather well for the two-time former EBC Brakes Endurance Championship world champion as his team came third – the same position he held for Alpine in Qatar behind Lewis Hamilton and Max Verstappen.
Alonso was part of the MD Racing kart team along with Pedro Martinez de la Rosa, Angel Burgueno, Alberto Fernandez Galle and Nikola Tsolov, a Bulgarian driver from his kart academy.
The Spanish edition of Motorsport.com reports that Alonso started from pole position ahead of 27 rivals after winning the qualifying race.
In total, the Alonso team completed 1,132 laps of the Dubai kart circuit and finished 25 seconds behind the winner, EBC Brakes Racing, and just 0.18 seconds behind second Superdryve Maffi Racing.
"Another 24 hour race on the Dubai Kartodrome circuit with this incredible team. Incredible atmosphere and top organization as always! Alonso wrote on Instagram.
Rested and ready. Amazing stay here at @radissondubaidamachills during these 24 hours, will definitely be back soon. Now another simulator day tomorrow, and then it's Christmas time 🎄. Best wishes everyone https://t.co/0LwnsRBu5Q

– Fernando Alonso (@alo_oficial) December 19, 2021
During the 18-inch Pirelli tire test in Abu Dhabi, Alonso indicated that he did not physically feel in need of a break despite having entered 22 races in less than nine months in his first Formula 1 season since 2018. This has been clearly proven by its appearance. at the Dubai endurance karting event.
The 40-year-old winter is pretty well mapped out, as in January he plans to remove the plates from his face that were inserted after he was knocked off his bike during a workout in Lugano, Switzerland last February.
"I can start the season next week in Bahrain! Joked Alonso, who finished 10th in the 2021 driver standings and hopes to be more competitive when the new F1 regulations come into effect.
"No, I had planned to have a different preparation next year, not because the cars will be different but just because last winter I was not able to do a good preparation because of the accident. biking.
"I think we need a good winter for sure. I must be prepared or prepare a little better than last year. The February accident with the bicycle did not help.