Douglas County Receives $ 2 Million Safe School Grant | Local News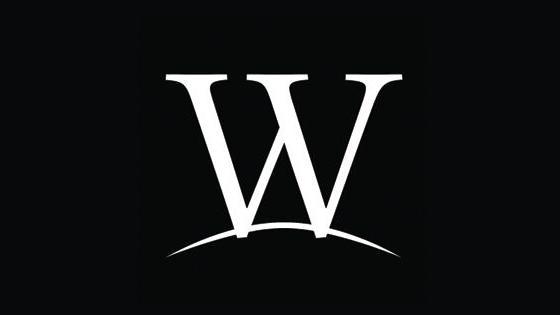 The Douglas County Council of Commissioners recently announced that Douglas County has received a $ 2 million grant from the Oregon Transportation Commission, as part of the Department of Transportation's Competitive Construction Grants program. Oregon. The Douglas County Commissioners and Public Works Department submitted the grant application in cooperation with three key contributors – the South Umpqua School District (Canyonville School), the Douglas County Education Services District and Thrive Umpqua (formerly Blue Zones Project). Grant funding will focus on improving the school area near Canyonville School, located on North Main Street in the rural community of Canyonville. Much like other Douglas County SRTS projects, the upgrades will not only benefit students, staff and parents during school hours, but residents and visitors to Canyonville Main Street every day.
"Douglas County was one of only two applicants from Oregon to receive the full $ 2 million in funding for the 2021-2023 grant cycle. This is the highest amount awarded for Safe Routes to School projects by the Oregon Transportation Commission, "said Tom Kress, chair of the Douglas County Council of Commissioners. "We are delighted to announce this latest grant on the heels of the completion of our successful Carnes Road improvement project adjacent to Green Elementary School. The Canyonville School Zone Improvement Project is truly the culmination of many years of hard work and collaboration with the local Canyonville community, schools and tribal members working hand in hand with our engineers at Douglas County Public Works Department. We are very fortunate to have submitted another successful grant application.
This year, Douglas County was one of 43 applicants to receive Safe Routes to School Competitive Construction Grant grants with ODOT. The agency received a total of 99 grant applications from applicants across the state, with requests totaling $ 73 million for safety improvements. The CTA ultimately approved grants that will fund the 43 approved projects with a total investment of $ 28.3 million. ODOT's SRTS grant programs require matching funding from the local entity that received the grant dollars. For the Canyonville project, Douglas County will contribute approximately $ 1.3 million, which will represent approximately 40% of the funding to cover infrastructure improvements on North Main Street in Canyonville.
"The improvement of North Main Street in Canyonville has been pursued for many years, dating back to the 1990s," Kress said. "As cited in our grant application, after many years of observing high-speed vehicles, traffic violations and poor visibility due to the gaps created by several driveway and road crossings. street, wide driveway entrances, on-street parking, and a lack of designated continuous cycle and pedestrian lanes. along North Main Street near the Canyonville school have made safe pedestrian travel very difficult and often dangerous. We are confident that the improvements made through the combination of grant and county funding for this project will address these concerns, clearly define a safer school area for students, and provide a safer pedestrian path for everyone. world in the community.
The proposed improvements include the installation of continuous sidewalks with ADA ramps and buffered bike lanes on both sides of North Main Street between Gazley Bridge Road (located north of Seven Feathers Casino and Resort) and 1st Street in Canyonville. A fast flashing pedestrian beacon, new school zone warning signs and new painted markings on the roadway and curbs will be installed near the school. The improvements aim to increase the safety of pedestrians and cyclists, by maximizing healthy and efficient vehicle-free travel to and from Canyonville School.
"Thrive Umpqua is thrilled to partner with Douglas County on another project focused on safety, inclusion and improving the health of our community. Safe streets improvements like those proposed for Canyonville Main Street are paving the way for We are excited to see schools in Douglas County participating in Safe Routes to School, and we hope to encourage further involvement in these programs that can really make a big difference in overall well-being for a lifetime, starting at a young age, "said Jessica Hand, executive director of Thrive Umpqua.
According to their website, Safe Routes to School has a 16-year history of projects and programs in Oregon. Safe Routes to School is a national program set up to increase physical activity, improve health and reduce traffic congestion around schools by making it safer and easier for students to walk and cycle to school. .
"Student safety is always a priority," said Kate McLaughlin, superintendent of the South Umpqua School District. "The grant provided through our partnership with Douglas County Commissioners and the Department of Public Works, and the work with Thrive Umpqua and the Safe Routes to School team will provide a tremendous opportunity to improve pedestrian safety and cyclists to access Canyonville school. Canyonville Director Shilo White and I are excited to see these needed improvements for the entire Canyonville community! "
The Canyonville SRTS project is currently soliciting bids for design work and is expected to begin construction sometime in 2023. Douglas County thanked other collaborators for this project, including the City of Canyonville, Canyonville Chamber of Commerce and the Cow Creek Band of Umpqua Tribe of Indians.
"Safe infrastructure is essential to our education and incentive programs," said Janelle Newton, facilitator for Safe Routes to School with the Douglas Education Service District. "As the person who works programming for Safe Routes to School, we teach children how to navigate the streets safely as pedestrians and
by cycling, but without the proper infrastructure, they cannot put these skills to use. In addition, our incentive events like "Walk and Roll to School Day" are not possible unless schools have secure infrastructure. Therefore, the Canyonville project helps the two aspects of Safe Routes to School, infrastructure and others, to work together seamlessly. "