CHIP plans a bike workshop | News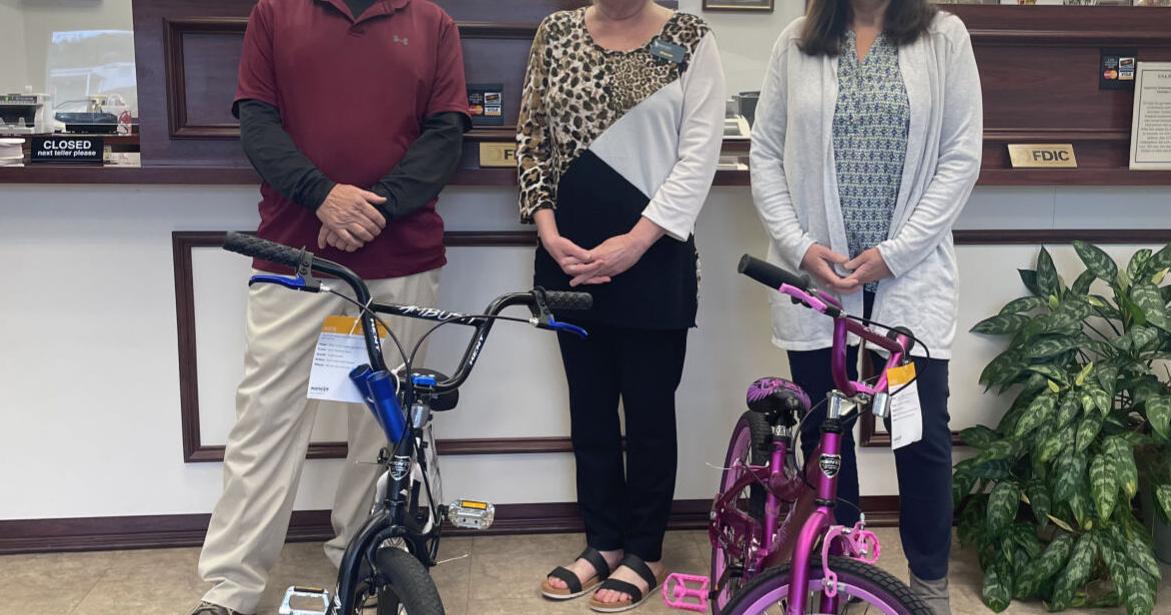 On Saturday, May 14, the Changes in the Parkway (CHIP) committee will hold its annual biking and hiking workshop.
Committee secretary and workshop chair Robin Neville reported Tuesday evening that everything was falling into place for the event. The event will take place at 1095 Liberty Center next to the gLeaf Medical Facility in the Industrial Park.
The event is organized in conjunction with the Saxton Borough Police Department and local businesses. The event will include presentations on bike safety, a bike skills course (tailored to each rider's abilities), opportunities to have bikes inspected for minor safety and maintenance issues, and group rides to Warrior's Path State Park and back.
There will be emergency medical services (EMS) personnel on hand in the event of an accident. All riders must wear a helmet, which will be checked for proper fit.
There will be refreshments and prizes. Prizes will be drawn at the appropriate time.
Neville said flyers have been distributed at Tussey Mountain Elementary School and announcements about the event will be made on the Tussey Mountain Middle School campus. Information about the event will also be placed on a digital billboard located in the Saxton Community Drive.
As of now, Neville said nine bikes have been donated and enough funds from area businesses and individuals to donate 18 bikes during the event. She also said there will be people available to cycle to work and hot dogs will be available for free.
Neville said she very much appreciates all the donations made for the event so far. Saxton Market will donate some types of food for the event and the Matt Baker Cancer Fund is also a contributor.
The committee also discussed its annual Street Scene event to be held Saturday, August 6 from 10 a.m. to 3 p.m. on Lower Main Street in Saxton. It was announced that Chanda Chamberlain, a member of the committee, will once again serve as a contact person for suppliers wishing to participate in the event.
It was also agreed that vendors will be charged a stand fee of $20 without electricity and $25 for electricity. Vendors will be able to start setting up their stalls at 7:00 a.m. and must have their vehicles off the street by 9:00 a.m.
Committee chair Joe Hall asked permission to explore the cost of liability insurance for the committee. Now that the committee has its 501©3 status, Hall believes committee members should be covered by liability insurance.
Hall also said he attended a recent meeting of the Saxton Veteran's of Foreign Wars (VFW) asking permission to place a bench in memory of veteran activist Patrick L. Smith next to a cannon the VFW maintains in the community walk. Hall also agreed to remove some aging bricks in front of the community honor roll and replace them with concrete.
Hall also reported that ceiling work in a small building the committee placed on the Community Drive two years ago, resembling a train station, has been completed. Additional electrical work was also carried out in the building by committee vice-chairman Lester Meck.
The committee's treasurer, Diane Kline, said the committee's account at the former Saxton branch of the First National Bank of Saxton had been closed and transferred to the Saxton branch of the Community State Bank of Orbisonia.
It was also reported that 33 commemorative bricks for the community walk were sold. The committee has set a target of 50 to sell.
The next regular meeting will be Tuesday, May 24 at 7 p.m. at the Liberty Center.