Charlotte Street 'Road Diet' analysis shows continued improvements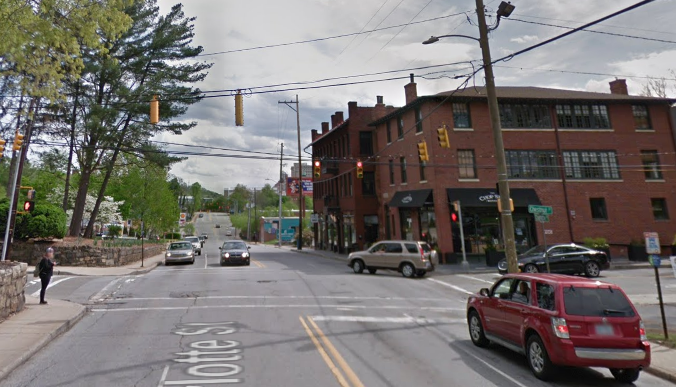 Summary
The Charlotte Street Road Diet continues to show signs of success since its implementation in 2019. The second year of "post-implementation" analysis reveals that the project has reduced traffic speed, increased bicycle use and reduced the number of automobile collisions on Charlotte Street. with no indication of increased through traffic on side streets.
context
In 2019, the City of Asheville worked with local traffic engineering firm, Traffic Planning and Design, to design and install a "road diet" on Charlotte Street from Edwin Place to Clayton Street. A "road diet" converts a 4-lane street into a 3-lane street by removing two lanes of traffic and adding a center turn lane and bike lanes.
The goal of the project was to improve street safety for all users and improve mobility by adding cycling facilities and protecting sidewalk users from vehicles.
Click here to see the presentation of the results
Review of results
To assess the impacts of "road diet", before and after data were collected to measure changes in vehicle speeds, travel volumes and times, pedestrian and bicycle volumes, and crashes. Additionally, the project team collected data on the side streets to see if through traffic increased after project implementation.
Data collected 1 year and 2 years after project inception shows a decrease in overall traffic volumes, but vehicle user travel times have increased (especially near I-240). Vehicle speeds decreased slightly south of Edwin Place, and there were significant increases in the number of bicycles and modest increases in the number of pedestrians.
More importantly, the before and after data show that the "road diet" significantly reduced accidents. In particular, generally more serious collisions, such as left-turn collisions and side-slides, were significantly reduced (93% and 50% respectively). Rear-end collisions and right-hand turns increased slightly (up 5 crashes from 2019), but these types of crashes are generally much less severe.
Prior to the implementation of the project, nearby residents were concerned that the project would increase "through" traffic on side streets connecting to Charlotte Street. Before and after data collected on Madison Avenue and Washington Street shows a decrease in traffic volumes and vehicle speeds, indicating that the project has not resulted in additional "through" traffic in adjacent neighborhoods.
Jessica Morriss, Deputy Director of the City's Transportation Department, said: "Improving transportation safety for all users is a top priority for the City and the Charlotte Street Road Diet has achieved this by reducing speed and accidents.
For more information, please visit the project webpage.