Chague gene | Berkshire Woods and Waters: Could Sunday bow hunting be around the corner? | Sports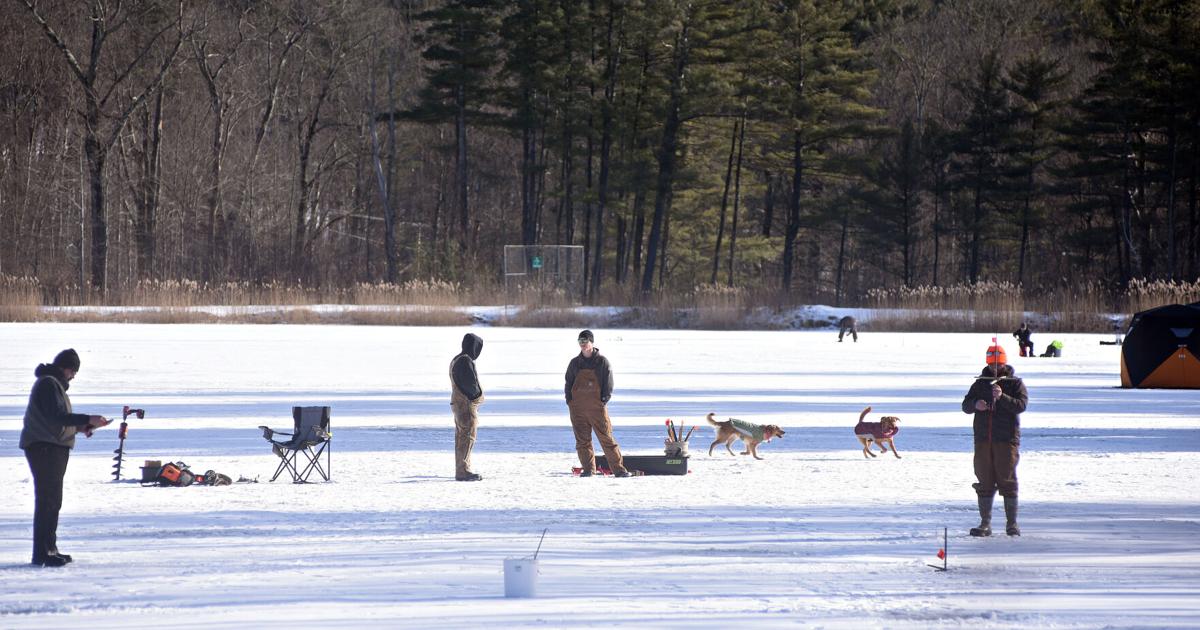 One of the items included in Governor Charlie Baker's recent recommendation was to include archery hunting on Sundays.
Here is the exact verbiage: Sunday Deer Bow Hunt Section 57 of Chapter 131 of the General Laws, as it appears in the official 2020 edition, is hereby amended by adding the phrase following: This section shall not prohibit the superintendent, with the approval of the Fish and Wildlife Board, from permitting deer hunting with bow and arrow on a Sunday, and shall not render illegal the possession or carrying of a bow and arrow for the purpose of hunting deer, as authorized by the superintendent with the approval of the Fish and Wildlife Board.
In summary, this section would permit deer bow hunting on Sundays.
Another item included in the Governor's recommendations was to change setback requirements (from occupied units) from 500 feet to 250.
Exact Verbiage: Section 61 Diminished Hunting Recoils Section 58 of said Chapter 131, as it appears, is hereby amended by adding the following words: Provided that a person may hunt with a bow and arrow at at less than 250 feet from any dwelling in use.
In summary, this section would reduce bowhunting recoils from a 500 foot dwelling to 250 feet to match recoils in neighboring states.
Now the question is, will the legislature approve them?
I am now retired and can hunt any day of the week except Sunday. But there was a time when nothing annoyed me more than not being able to hunt on Sunday. For many, December is a very busy time with projects to complete before the end of the year, and working 6 days a week is a requirement. If a hunter wants to hunt on his only day off (Sunday), he must purchase an expensive non-resident license and travel to a neighboring state like New York, Vermont or Connecticut. It's not correct. The Sunday hunt is the only vestige of the archaic and long-abandoned Blue Laws.
Friends would often tell me that Sunday is the only day they can hike in the woods without fear of getting shot. My answer has always been, well, there are a lot of hunters where it's the only day they can hunt. It has always shocked me that I cannot go hunting or allow others to hunt on my own land on Sundays. Hikers and birdwatchers shouldn't be there without permission, so what's the deal?
In my opinion, the fear of being shot or killed in the woods is unfounded. Many don't know or accept the fact that hunting is one of the safest recreational activities in America. The latest survey I saw, based on figures from the Centers for Disease Control, is very telling.
The National Shooting Sports Foundation (NSSF), the firearms industry trade association, has compiled data that shows hunting ranks third in safety compared to 28 other recreational activities, ranging from wrestling baseball.
Hunting with firearms has an injury rate of 0.05%, which equates to approximately 1 injury per 2,000 participants, a level of safety improved only by camping (0.01%) and billiards (0 .02%).
Comprehensive hunter education courses that emphasize the basics of gun safety and a hunter culture that helps other hunters practice safe gun handling in the field are likely responsible for this good record.
To quote the NSSF, "To put hunting safety in perspective, versus hunting, a person is . . . 11 times more likely to be injured while playing volleyball, 19 times more likely to be injured while snowboarding, 25 times more likely to be injured while cheerleading or biking, 34 times more likely to be injured while playing in soccer or skateboarding, 105 times more likely to be injured playing football with tackle. Hunting is even safer than golf.
The number of hunters nationwide who took to the field in a recent year was estimated at 16.3 million. Of this total, approximately 8,122 suffered injuries, or 50 per 100,000 participants. The vast majority of hunting accidents, over 6,600, were related to tree stands.
I have the same issue with DFW Wildlife Management Areas (WMA). These properties were acquired with funds from the sale of hunting and fishing licenses and excise taxes on firearms and other sporting equipment. Unfortunately, anyone can use these lands on Sundays, except hunters. It's not fair either! Hikers have thousands of acres to roam on DCR land that prohibits Sunday hunting.
Another problem I have is the issue of setbacks (compulsory distances from an occupied dwelling one can hunt). Current Massachusetts law prohibits a person from possessing a loaded firearm or hunting by any means on another person's property within 500 feet of a dwelling in use, unless authorized . This includes WMAs.
These mandatory distances also apply to bow hunters. Maybe I'm wrong, but I don't even think William Tell could shoot an arrow nearly 300 feet. Bowhunters traditionally use tree supports and shoot their arrows downward at their prey. No way an arrow in these conditions could travel more than a few hundred feet, not even with a ricochet. It seems to me that a setback of 250 feet should be sufficient.
Reducing such a setback would allow hunters to hunt more land that hitherto could not be hunted. This would be good news for archers in the heavily populated eastern part of the state who cannot hunt certain towns due to high housing density. Cities, incidentally, must drastically reduce their deer populations to prevent the destruction of their young trees and shrubs and possibly reduce the number of deer ticks.
Hopefully the Legislature responds positively to the Governor's recommendations.
Ice fishing contest
On February 12, the Great Barrington Fish & Game Club will be sponsoring an ice fishing tournament on Mercer's Pond. It starts at 7 a.m. and lasts until 1 p.m. Admission is $15 for adults and children 12 and under $5. The big door prize for the adults will be an ice auger, for the children it will be a bicycle. Other prizes include the heaviest fish overall. Tickets must be purchased at the clubhouse prior to the derby. No exceptions. There will be a spaghetti and meatballs dinner after the derby.
On February 13, the 5th Annual Cheshire Volunteer Fire Service Ice Fishing Derby will take place in the north basin only of Lake Cheshire. Registration will take place from 6:00 a.m. to 12:00 p.m., with derby times from 7:00 a.m. to 4:00 p.m. All fish must be weighed by 4:00 p.m. and prizes will be awarded at 4:30 p.m. at the Low Water Grill.
Entry fees are $15 for adults and youth 12 and under are free with the purchase of an adult ticket. The entry fee also entitles you to thousands of dollars in raffle prizes to be drawn throughout the day. Prizes will be awarded to the three largest fish of all species for the adult and juvenile age groups. The grand prize, which was donated by Bedard Bros Auto Sales, is a Milwaukee 2804-22 drill with 2 batteries, charger, hard case and Eskimo 8″ Pistol Bit auger.
Second prize, donated by Harry's Auto Sales, is a Jet Sled filled with a complete set of 5 Heritage Tip-Ups, bait bucket, bait net, chipper/skimmer. The third prize, donated by Eskimo, is an Eskimo QuickFish 2 Ice Fishing Shanty.
But wait! There is more! The biggest bass of the day wins a complete set of 5 Jack Trap tip-ups courtesy of Colin Haas and Laina Main. Also, a full youth group prize package courtesy of JCB Bait. The trophies were donated by NEBASSIN NY/MA as part of their FHF tournament series.
Gosh, it's so nice to be able to write about ice fishing tournaments again. With the combination of questionable ice conditions and the COVID-19 scare of previous years, they just weren't being held.
Last time I checked (Stockbridge Bowl last Wednesday) there was at least 14 inches of hard ice. If you can, get the kids together and go out and enjoy the day. Don't forget to bring Grandpa and Grandma too.
Questions/Comments: [email protected] Telephone: (413) 637-1818.