California brand launches 3D printed bike helmet with crowdfunding campaign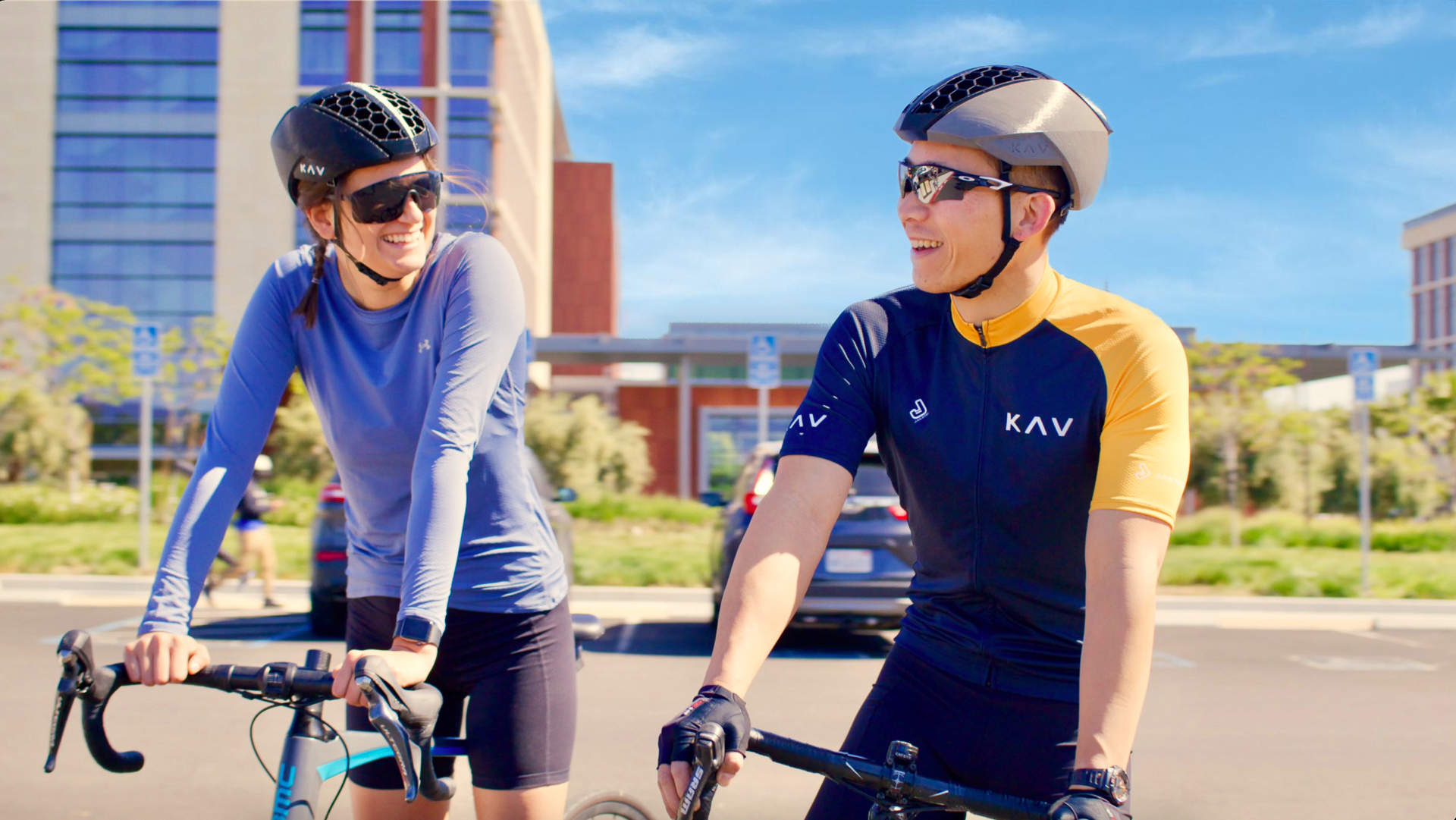 REDWOOD CITY, Calif. (BRAIN) – KAV Sports, which has been selling a custom 3D printed hockey helmet since last fall, is launching a 3D printed bike helmet with a crowdfunding campaign that kicked off on Tuesday.
The company said the construction of the helmet provides a custom fit while minimizing bulk for improved aerodynamics and lightness. A British company, HEXR, launched a custom 3D printed bicycle helmet several years ago, but it is not certified to US standards and therefore not available to customers here.
Interestingly, both the HEXR and the KAV use additive technology to create a honeycomb of hexagonal cells in the helmet liner. The Specialized 3D printed saddle, the S-Works Power with mirror, uses a similar hexagon shaped honeycomb.
It's no coincidence, Whitman Kwok, KAV founder and CEO, told BRAIN. "HExes are one of the most effective structures when you analyze their energy absorption to weight ratio, "he said.
3D printing of the liner allows KAV to create an energy management system that reduces rotational accelerations. The liner is also about 20% lighter than EPS; a full helmet weighs less than 300 grams in almost all sizes while providing more head protection than some. For comparison, some super light road helmets like the POC Ventral Light weigh less than 200 grams, but most mid-range helmets are between 300 and 400 grams.
KAV customers receive an adjustment kit to measure their head before ordering. The kit records the circumference and about half a dozen other measurements. Kav feeds the numbers into a machine learning algorithm to generate a virtual rendering of the client's head, including specific roundness, forehead slope, and other factors. Then, 3D printers produce a unique shell and liner for each customer. Helmets are designed and made in the USA
In the hockey market, KAV is working with Sharks hockey stores to provide measurements to customers, and Kwok has said he would like to work with some independent bike stores in the same way.
"Our helmets cost more to manufacture in everything from R&D to materials to labor here in the United States. So part of our selectivity is finding stores that we can certify, but also making sure that we can generate enough volume to make it worth it, "he said.
Because the helmet fits so well, the company can reduce the complexity of its fit system, which further reduces weight.
Kwok said the company worked with the United States Consumer Product Safety Commission to certify the designs. While some helmet standards require testing of every size of a model; Kwok stated that KAV's software guarantees that each helmet has the same offsets and will therefore pass the test regardless of the custom formatting. Kwok also performs regular sample testing.
The helmet will be offered to Kickstarter supporters for $ 275, with a suggested retail price of $ 375. In its early hours Tuesday the Kickstarter campaign had already surpassed its goal of $ 10,000, with more than $ 15,000 pledged by 37 backers and 35 days before the campaign ended.
Kav plans to start shipping helmets to supporters in November.