Burnaby tenants can't stop smokers in elevators and balconies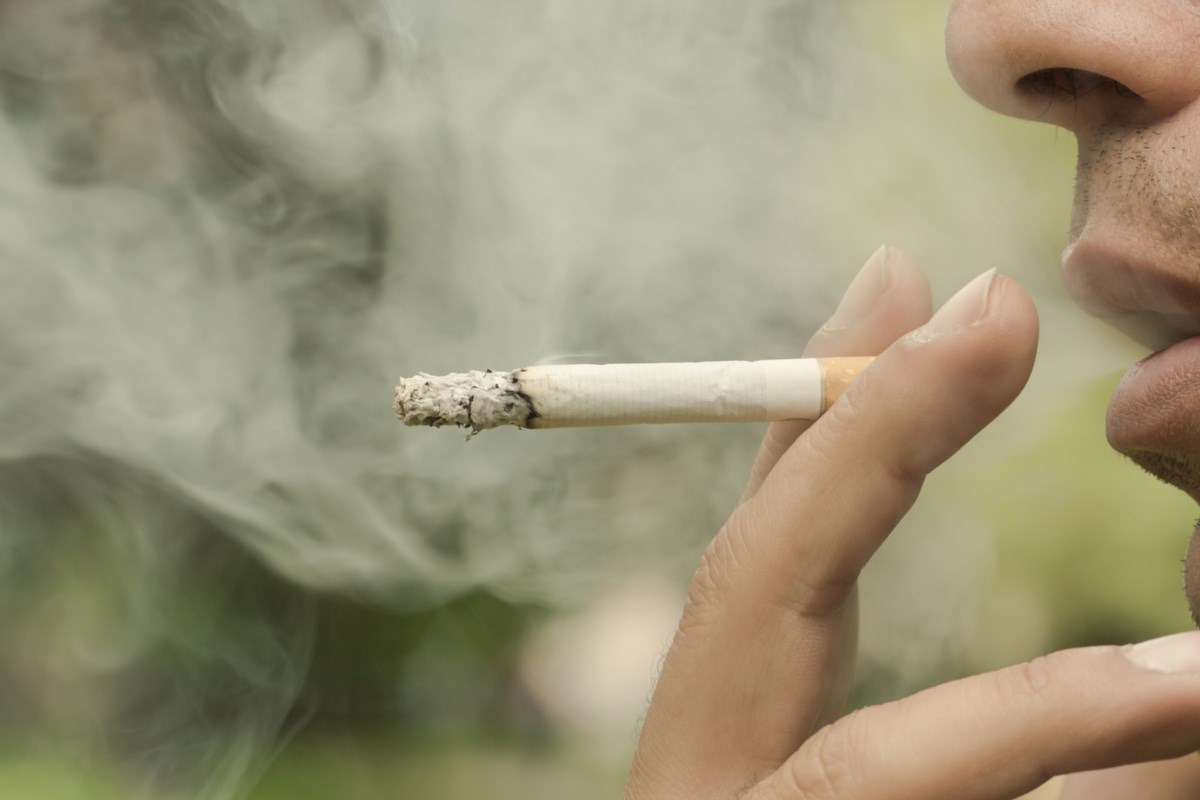 All buildings in Burnaby are supposed to be smoke-free.
But not all comply by applying the real rules. This is what several tenants have told me about their living situation.
"People smoke in the elevators," wrote one Brentwood-area resident. "You get in the elevator and you can smell it. I can smell it on my clothes after getting out of the elevator. It is so horrible. We keep telling the strata management company, but nothing is ever done about it. All they have to do is watch the video from inside the elevator and they can see people doing it. What's the point of having rules if no one is following them? "
A South Burnaby resident detailed a similar problem in her supposedly smoke-free building.
"We have the same problem with a resident who has been smoking in his unit for 2 and a half years – this is also the age of the building. Nothing has been done, the stench alone in the hallway is unbearable, as well as the infiltration of smoke and vapors into the neighboring apartments. Our residents of buildings on Gray Park at McKay Avenue and Irmin Street. We have 40 smokers in a 150 unit building. They gather in Gray Park, to smoke their weed, their cigarettes and a few cigar smokers too! The regulations are not enforced, regarding smoking in city parks, on this date. They won't be either. Look at cyclists who don't wear helmets, for example? Not Applied… We have collectively had to sign our life on a 100% non-smoking endorsement anywhere in the building or property, and there has still been no recourse.
The city of Burnaby has a tougher smoking by-law that is due to come into effect on January 1, 2022.
Burnaby Council has approved a bylaw that will result in stricter restrictions on the consumption of cigarettes, tobacco, cannabis, e-cigarettes and vape products in public parks, city-owned or controlled outdoor public spaces and some commercial premises.
Penalties for violating the smoking regulations range from $ 200 to $ 500.
"Smoking is a significant threat to public health linked to more than two dozen diseases and health problems, including various cancers, heart disease and respiratory problems," said a press release from the city. "Burnaby's smoking by-law is the result of the city's commitment to protect the public from the harmful effects of second-hand smoke.
The new by-law will ban smoking in the following public spaces and commercial premises:
Public spaces:
Land and facilities owned or leased by the city and intended for public or civic use, with the exception of designated smoking areas.
All city parks and multi-use trails.
Bike paths, boulevards, crosswalks, sidewalks, pedestrian walkways, rights-of-way and other public spaces or passages located next to a municipal park or commercial, institutional or other property where the public gathers regularly (e.g .: schools , places of worship).
Within six meters of any transit facility, including transit stations, bus stops, shelters, benches, poles, and signage.
Commercial buildings:
Any closed or substantially closed area of ​​a business premises that is a workplace or open to the public.
Partially closed or unclosed customer service areas where food or beverages are served on-site (eg, patios, balconies and terraces).
Exceptions are provided for in the following cases:
Indigenous ceremonial use or smoking of tobacco or other substances, with prior permission from the city.
Smoking during a cinematographic, theatrical or other artistic performance, with the prior authorization of the city.
Smoke hookah, except tobacco and cannabis, in business premises that existed and had a valid business license before the adoption of the Tobacco Use Regulations (these businesses are listed in the regulations).
Business within residential accommodation that is not open to the public and only with one or more workers who live in the accommodation (e.g. independent home businesses)
Hotel and motel rooms designated as smoking rooms.
Follow Chris Campbell on Twitter @ shinebox44.