bike event to support the East Texas Food Bank on Sunday | Local news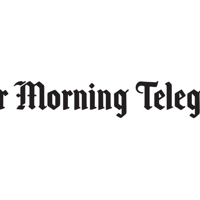 East Texas cyclists are invited to participate in an endurance course Sunday at Faulkner Park in Tyler to support the East Texas Food Bank.
The event is sponsored by Simpson's Fitness & Adventure Sports in Whitehouse.
"For each lap completed by our runners, Simpson's will donate two dollars to the East Texas Food Bank," said event organizer Justin Brown. "We support the efforts of the East Texas Food Bank in the fight against hunger and want to be part of their mission. "
Registration will take place at the park at 11 a.m. followed by a ribbon cut with the Town of Tyler and the Tyler Bicycle Club for the new Thunderstruck Trail. The new mountain bike jumping track is nearly 600 feet long and has six jumps and three berms designed to be ridden by novice riders as well as riders with advanced jumping skills. Thunderstruck was built from red clay and rock and is the first of its kind in East Texas.
The laps will start at 1:00 p.m. for expert riders and at 1:15 p.m. for all other riders. The expert category includes the jump line and the loop. There will be a modified fun course for the other riders. Runners will see how many laps they can complete in 150 minutes. The cost of participation is $ 20. A food truck and a massage therapist will also be on site.
For more information visit www.simpsonsports.com.