Andrei Tchmil presents himself as a candidate for the position of CEO of Lotto Soudal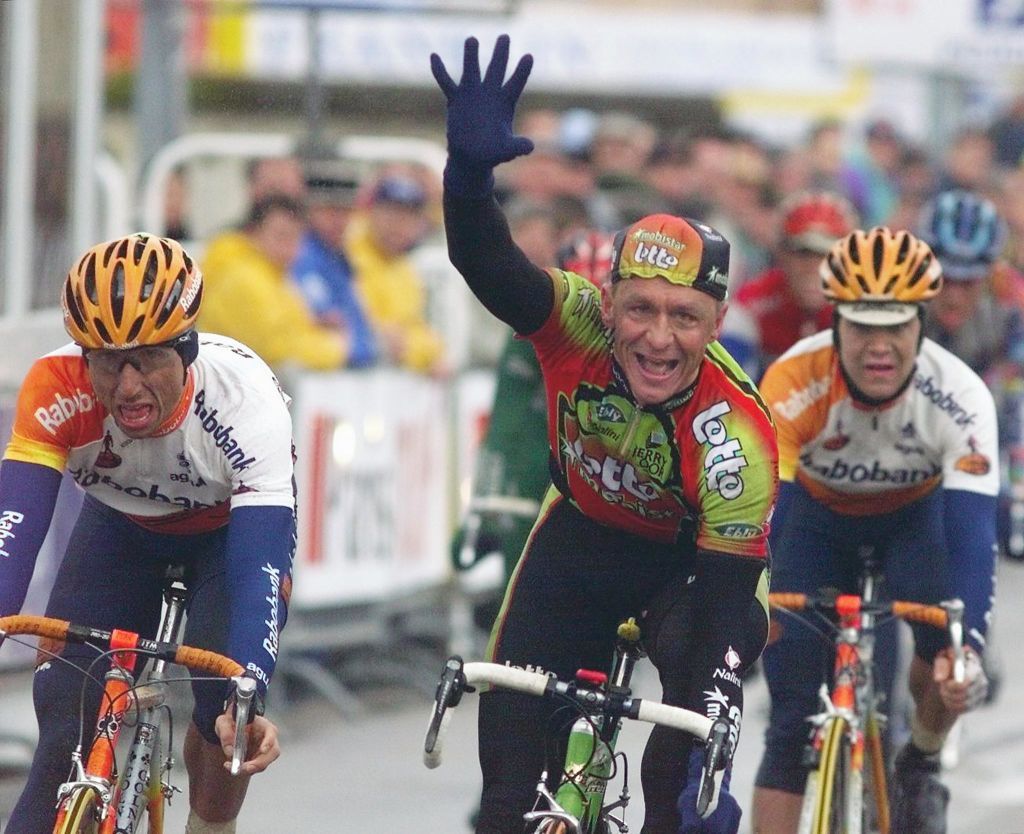 Andrei Tchmil, a former classics rider, has presented himself as a candidate for the position of CEO of the Lotto Soudal team.
Tchmil, 59, broke the news in an interview with Het Laatste Nieuwssimply saying "I want to come to Belgium and I want to be the manager of the Lotto cycling team. I'm ready for that.
The position of CEO of Lotto Soudal is expected to become vacant on January 1, 2023 when current CEO John Lelangue leaves. The long-serving Belgian team is also expected to be relegated from the WorldTour at the end of this year.
Tchmil raced for Lotto from 1994 to 2002, during which time he won victories at Milan-Sanremo, the Tour of Flanders and Paris-Roubaix.
In addition to holding Russian, Ukrainian and Moldovan passports, according to HLN, Tchmil also obtained Belgian nationality in 1998.
Tchmil said in the newspaper that he did not understand how it was possible that Lotto Soudal could have been relegated from the WorldTour when there were "so many good riders in Belgium. Not all of them are called Remco Evenepoel or Wout van Aert.
So far, no candidate except Axel Merckx has emerged for the position of CEO of Lotto Soudal. Recently retired Lotto Soudal rider Philippe Gilbert said recently that he was not interested in the job as he lacked experience in managerial positions. Earlier this week the team confirmed that another former Lotto-Soudal rider, Kurt Van de Wouwer, would take on the new role of sporting director.
However, Tchmil says he is ready to take on the CEO role and there are some parallels between where he is now and when he joined the team in 1994.
"The team was completely at the bottom," Tchmil told Het Laatste Nieuws"When I left it was one of the big teams in the peloton."
Tchmil claimed the team "deserved much better" than their recent leadership and added that the team "has lost its soul in recent years. I want to give up this soul, and I want to come to Belgium for that. I am a patriot. I have someone who can run the bike factory for me.
Born in Khabarovsk near China, but raised in Odessa, Ukraine, Chmil was a member of the legendary Alfa Lum team which was the first team from the Soviet Union to race professionally in Western Europe in the late 1980s. Tchmil's dogged attitude to the sport, which saw him win three landmarks and countless lesser races, earned him a description from the now-defunct magazine ProCycling as "one of the toughest runners who ever lived".
His most famous victory was at Paris-Roubaix 1994, attacking 60 kilometers from the finish in a snowstorm not so much because he thought he could win but because, as he said ProCycling, "I wanted to annoy Johan Museeuw;" the star of the Belgian classics of the time. Prior to Lotto, he also raced briefly for current Evenepoel manager Patrick Lefevere in the GB-MG team.
His post-race career was colorful, including as Moldova's sports minister and manager of the Katusha cycling team for three years, from 2009 to 2011. He then set up a small bicycle factory in Chisinau, the capital of Moldova, where he lives part of the year, but looks set to take on a bigger role in professional cycling again.