Africa: Why are there no black riders in the Tour de France?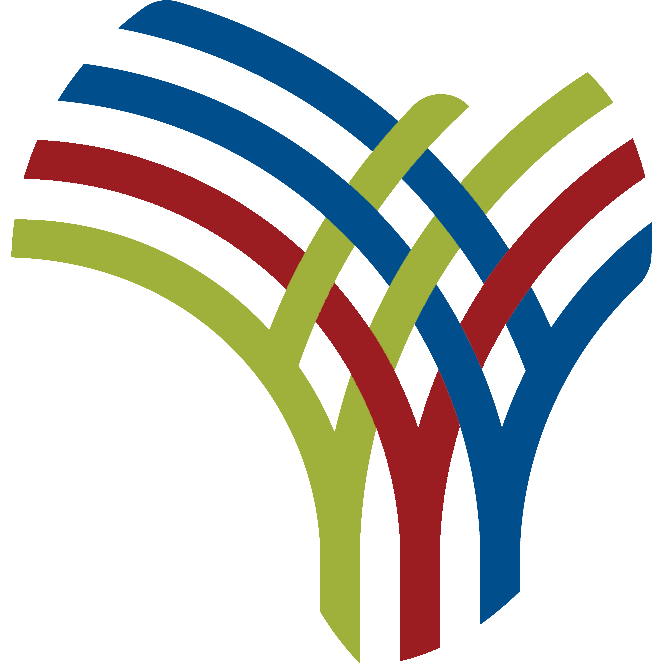 The answer is not a lack of talent, as Eritrea's long history of producing world-class cyclists attests.
On May 17, Eritrea grabbed the headlines for all the right reasons. Sprinting to victory on stage 10 of the Giro d'Italia, Biniam Girmay became the first black African cyclist to win a stage of the prestigious Grand Tour.
Scenes of Eritrean fans celebrating went viral as citizens of all political persuasions announced their immense pride. Biniam became a national hero and was invited to an audience with President Isaias Afeworki. The international cycling community has heralded a "new era" for African cycling. Biniam said"For me, for my nation, and also for Africa, it means a lot to have this medal".
Biniam's success comes against a backdrop of enormous challenges in Eritrea. Despite the rapprochement with Ethiopia in 2018, citizens continue to leave in large numbers as compulsory national service remains in place and the country still lacks international investment. Nonetheless, Eritrea continues to produce world-class athletes, Biniam being just one example.
The lack of Eritrean athletes – and other black Africans – in major international races, including the absence of black riders in this year's Tour de France, so cannot only be pinned to "at home" conditions. The blame for why so few cyclists from Eritrea, South Africa and Rwanda – to name just a few strong African cycling nations – make it onto the international stage.
Cycling in Eritrea
The very first bicycle to reach Eritrea is said to have been a military bicycle sent to the Italian garrison in Asmara. Competitive racing followed in the mid-1930s, although along separate lines. The Eritrean Cycling Commission, led by Italy, organized races for the Italians, while the Eritreans organized their own competitions with competitors using bicycles acquired through their Italian employers.
It took until 1951, after the end of Italy's colonial control, for this segregation to be abandoned. That year, the infamous Eritrean cyclist nicknamed Berbere, in a nod to the hot pepper, beat his Italian opponents in a rare race with Italians and Eritreans on the starting line. Berbere rose to celebrity status in the county, as have many cyclists since.
During the colonization of Eritrea by Ethiopia from 1951, basic survival – not to mention recreation – became increasingly difficult. Ethiopian authorities saw the bicycle as a threat and banned it from main roads in Asmara so that secessionists could not use it as an escape vehicle after drive-by attacks on Ethiopian forces. Eritreans who continued to race internationally did so under the Ethiopian flag, as the colonizing force denied the existence of an independent Eritrean identity.
Eritrea gained de facto independence from Ethiopia in 1991. The era that followed is referred to as a golden age of competitive cycling in Eritrea, although it is not has not yet translated into international recognition. Unlike the complaints from a cycling trainer world governing body, the Union Cycliste Internationale (UCI), that Eritreans did not know they had "interesting qualities" until recently, the Eritrean cycling scene recognized its potential decades ago. Yet hopes of embarking on international tours were further delayed when the border conflict with Ethiopia erupted in 1998. National priorities shifted and Eritrean soldiers were known to target cycling events in Asmara to gather troops. young people who were not already on the front line.
Despite the official end of this conflict in 2002, competitive Eritrean runners still face several obstacles. Some are not unique to the country. Large out-of-pocket expenses related to cycling, for example, are a challenge in many places, though they are compounded in Eritrea by the government's tight restrictions on imports and the country's struggling economy, which the PFDJ in power has long sought to blame international sanctions.
Other difficulties are more specific to Eritrea. They include significant performance pressure, as cyclists whose performance declines risk being drafted into military service; limited access to many of the technologies needed to train at the highest level, including anything internet-based; and uncertainty over whether cyclists can accept international invitations due to strict and seemingly arbitrary rules on passport renewals and exit visas. More recently, Eritrean cyclists have also been banned from international races because there is no vaccination program against Covid-19 in the country.
Obstacles to crossing
Within Africa, Eritrean cyclists – both men and women – have long continental cycling dominated alongside their South African counterparts. Yet, despite consistently impressive results, they are rarely offered contracts by top UCI WorldTeams racing in Europe's Grand Tours. A major exception was the South African team MTN-Qhubeka (later Dimension Data for Qhubeka), which helped Daniel Teklehaimanot wear the polka dot jersey in the 2015 Tour de France. According to the Eritrean sports journalist Amanuel Alazarthis team "deserves to be commended for the role it has played in making many African runners' dreams come true".
For the most part, however, young African cyclists face many intersecting challenges in securing high profile contracts. Voices experienced in professional racing like Robbie Hunter have laughed at for a long time on this issue, pointing out that even when African runners record impressive victories – like the first victory on the largely undefeated Remco Evenepoel as a junior – WorldTour teams remain reluctant to enter them.
Some possible reasons for the reluctance of these teams cannot be overcome by the cycling community alone. For example, the UCI cannot control the fact that some governments of countries where training camps and races are held will consider Eritrean riders as flight risks for asylum and deny them visas. However, the world governing body could be a more vocal advocate against racialized immigration policies. He could also do a lot more to support African races. In 2019, only 3% of UCI road races were held in Africa, which gave cyclists from the continent far fewer opportunities to earn UCI points and prove their skills in official races. Moreover, only 7 African athletes received additional support from the UCI World Cycling Center compared to 17 of their European peers.
Other barriers are more entrenched. As Hunter argues, many international teams are only slowly recognizing that cycling is not the preserve of northern white athletes. Consciously or not, they still prefer to recruit European riders, who benefit from an "affinity bias" whereby they are perceived as more predictable and easier to manage. Several Eritrean runners told us that they felt like a burden by the teams that signed them. They say they receive lower salaries to make up for the supposed challenges of supporting them, and risk being fired for being "difficult" – in a common stereotype leveled at minority groups – if they speak out against unfair treatment.
If Eritrean cycling then "run out of steam", as some have saidit is probably more a lack of visibility and support than a declining talent, passion or drive.
Hope for young Eritreans
Biniam's own successes were arguably retarded by these dynamics. Despite a solid track record in African races, he only caught the eye of the WorldTeam after his silver medal at the U23 World Championships, when he was signed by Intermarché-Wanty-Gobert Matériaux. Drawing on his experiences representing young riders, Hunter says a European competitor would have received offers sooner and with less impressive results.
The response to Biniam's historic victory in May nevertheless shows why it is so important to speak out against these racialized barriers, especially for the health of professional cycling, which should be a race among the world's best talents. It's hard to justify calling many of the top teams "WorldTeams" when whole swaths of the globe are underrepresented.
For the future growth of the sport in Eritrea too, the young runners must hope that their hard work and talent can be rewarded. Biniam's victory showed that Eritreans can compete with the best and win, confirming that lack of representation has little to do with lack of ability. As Alazar commented"What message does Biniam's victory send to these young riders? In the next 5 to 10 years, these victories could multiply."
Success in sport is also coveted by young Eritreans as one of the few ways to travel legally. While exit visas for scholarships are extremely limited and limited to state-sanctioned programs, mostly in the Gulf States, India or China, athletes face fewer barriers. They are supported by the government to be internationally competitive and while some use it as an opportunity to seek asylum abroad, the majority see it as an opportunity to come and go from Eritrea in a way typically denied to their peers.
When Daniel Teklehaimot donned the polka dot jersey in the 2015 Tour de France – and Merhawi Kudus became the race's youngest rider the same year – they were history in the making. Seven years later, history reappears as Biniam wins a stage of the Giro. Between these events, however, there has been no increase in the representation of talented black African cyclists at major tournaments, and some even claim a "disturbing flashback". How then should we celebrate moments of "story in the making"when they are so few and largely reflect the fact that investment in African cycling is so far behind that of Europe?
The only way Biniam's success will truly be part of the "always higher in the European peloton"is if the prevalent prejudices in international cycling are confronted so that riders in Eritrea and elsewhere in Africa have opportunities and support to match their talents.
Dr. Georgia Cole is Chancellor's Fellow in the School of Social and Political Science at the University of Edinburgh. His research focuses on refugees, displacement and Eritrea. Temesgen Futsumbrhan Gebrehiwet is a Research Fellow in Forced Migration Studies at the University of Oxford.