1 in 5 car title loan borrowers end up losing their vehicle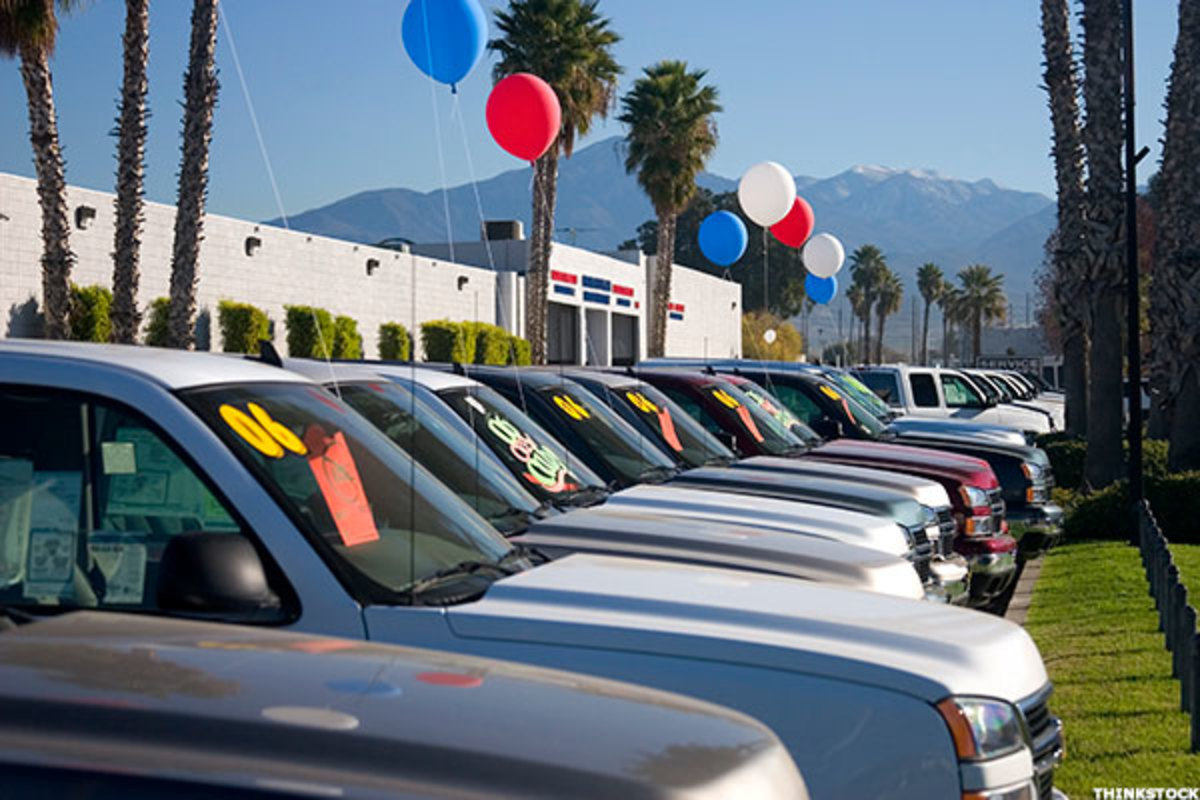 Editor's Choice: Originally published May 25.
Auto title lending has drawn both the attention and anger of the U.S. government, as the Consumer Financial Protection Board rolls out a new report warning consumers of "damage from auto title loans". The CFPB describes vehicle title loans as being similar to a high cost payday loan secured by a car title instead of, or sometimes in addition to, direct access to a consumer's bank account.
The consumer watchdog says one-off car title loans are "frequently rolled over, resulting in a long-term debt cycle" and notes that "one in five borrowers loses their car." This is from the agency's report: "Auto title loans, also known as vehicle title loans, are high-cost, low-value loans that borrowers use to cover an emergency or other cash shortage between. paychecks or other income. For these loans, borrowers use their vehicle – such as a car, truck, or motorcycle – as collateral and the lender retains title in exchange for a loan amount. If the loan is repaid, the title is returned to the borrower.
The CFPB report covered auto title loans where a borrower agrees to cover the full amount owed in the form of lump sum payments plus interest and fees by a certain day. These types of single payment auto title loans are available in 20 states; in addition, five other states only allow auto title loans repayable in installments.
The CFPB states that the typical car title loan is $ 700 and the typical annual percentage rate is around 300% (by comparison, most 30-year fixed-rate mortgage rates are between 4% and 5%). "Our study provides clear evidence of the dangers of auto title lending to consumers," said Richard Cordray, director of CFPB. "Instead of paying off their loan in one installment at maturity, most borrowers find themselves in debt for most of the year. Collateral damage can be particularly severe for borrowers whose car or truck is seized, costing them easy access to their work or doctor's office.
The agency is expected to release new rules governing the auto title lending industry soon, and that's good news for U.S. consumers, finance advocates say.
"The rule proposed by the CFPB, scheduled for release in the coming weeks, is the best chance for consumers to avoid further damage from auto title loans and other abusive debt products like payday loans and auto securities, "suggests Tom Feltner, director of finance services at the Consumers' Federation of America. "To apply this rule properly, you need to require lenders to take full account of a borrower's income and expenses and to fairly determine that at the end of the month there is enough money left to pay. pay living expenses and loan repayments without difficulty or deferral of repayments. "
In addition to finding that 20% of consumers who take out an auto title loan have their car repossessed, the CFPB also reports that about 80% of all vehicle title loans result in a re-borrowing on the same day the previous loan is paid off. and that only 12% of auto title loans are repaid on original terms. In addition, more than 60% of auto securities loan borrowers find themselves "stuck" in a loan payment cycle that lasts seven months, says the CFPB. Financial Services Insiders Describe Auto Title Lending Company Lenders As One Of The 'Most Predatory' In The United States
"Frequently, they charge 100 to 180 percent rates to poor, uneducated buyers," notes Bruce Ailion, an Atlanta-based real estate agent who has seen the detrimental impact these loans have on consumers. "It's no surprise that 20% lose their car. They often lose more than this amount to pay off that debt. work to feed himself and his family.
The problem, Ailion says, is that the car title loan model is very profitable for companies in the industry. "These lenders frequently lend a fraction of the value of the asset and are fully collateralized," he says. "Borrowers go into a refinancing cycle to pay off the previous balance. Years ago it was called loan sharking and was carried out by criminal enterprises. What is particularly distressing is that these companies often borrow from the big central banks at the rate of 4% to 5%. then lend 100% to 180%.
"This kind of loan begs for the less fortunate among us and is shameful," adds Ailion.
Of course, the industry has its supporters. "Car title lenders can be legitimate, depending on the state in which the loan provider operates, the title lending is either completely legal with few restrictions or it will be legal with a few major restrictions," said Katie Smith , who previously worked for TMX Finance, one of the country's largest securities lenders. "The 'legitimacy' of loans is often questioned based on how a lender will get around the restrictions, and in reality they are all trying to get around the restrictions to maximize their returns."
"Often a state will legislate for lenders to cap the APR for the loan," she adds. This is certainly the case in Florida, for example, explained Smith. Florida lenders will add ancillary products, such as insurance, warranties, and even auto clubs to boost their returns. Such additional services can drive a customer's monthly payment quite high; insurance services can often cost around $ 100 / month. While lenders can't force customers to sign up for these add-on services, they certainly encourage them to add them. Smith describes auto title loans as both "good and bad."
"They can be both for the same individuals," Smith adds. "Most people looking for title loans don't have access to traditional lenders because of poor credit or their immediacy of financial need. "
A large percentage of those looking for loans also do not have a solid understanding of concepts like the APR or knowledge of how credit and debt work in a complex banking system. Securities lenders are definitely targeting the "underserved" – people without a credit card, often people without a bank account. For these people, the title loan can be seen as a real "lifeline" when faced with a large bill (like rent or medical bills), or as a way to afford a more comfortable life in the city. an immediate future (like being able to offer a hearty meal and hearty gifts on Christmas Day to their families). If a patron applies for a title loan and pays it back within a short period of time (say, less than three months), their situation can improve at a relatively low interest cost.
But it is Ailion and Feltner who seem to have the prevailing negative attitude towards auto securities lending operators. Now these operators find themselves in the same spotlight as payday lenders, as the industry tries to argue its case against a highly skeptical and powerful US government agency.